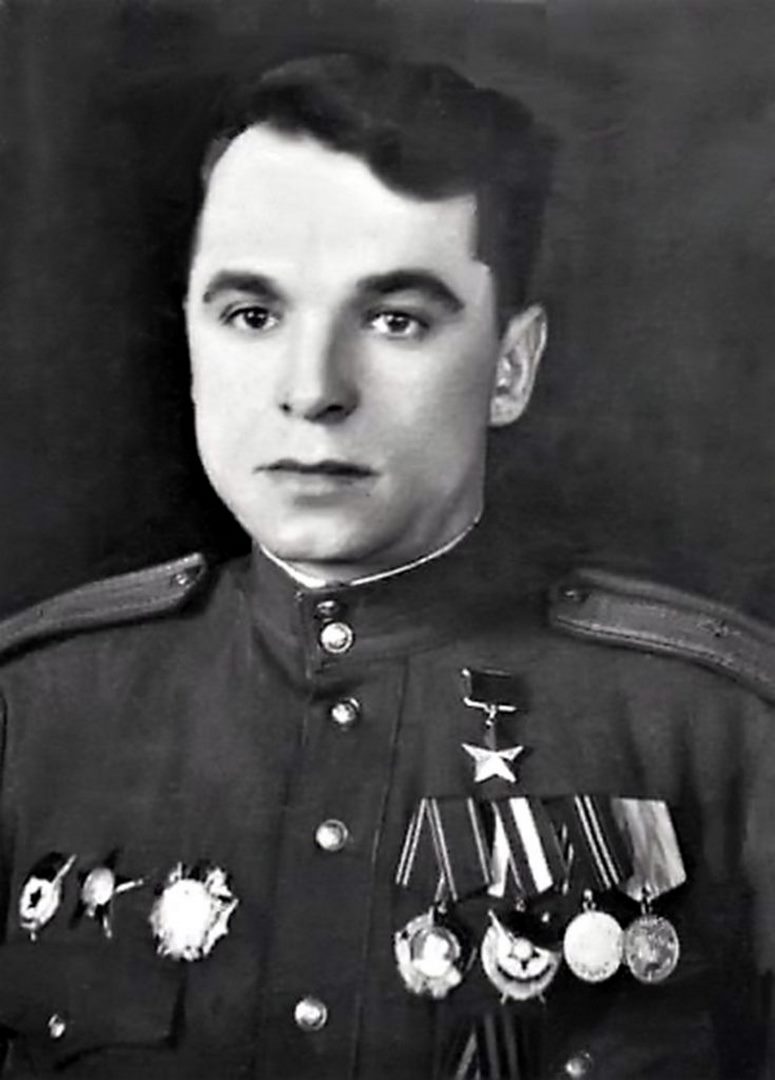 ZUBKOV IVAN SIDOROVICH
lieutenant colonel, participant of the Second World War, Hero of the Soviet Union (23.09.1944).
He was born on September 15, 1914 in the village of Zakharovschina (now Galushki, Lebedinsky district, Sumy region of Ukraine). After graduating from the seventh grade of school, he worked on the construction of a state power plant in Tkvarcheli, Abkhaz ASSR. In October 1936, Zubkov was drafted into the Red Army. In 1939 he graduated from the Gorky Military Political School. From April 1942 – participated in World War II. Participated in battles on the Bryansk, Voronezh and 1st Ukrainian fronts, wounded three times.
In August 1944, Major Ivan Zubkov commanded a motorized infantry battalion in the 51st Guards Tank Brigade of the 6th Guards Tank Corps of the 1st Ukrainian Front 3rd Guards Tank Army. He showed zeal to liberate Poland.
On the night of July 31 to August 1, 1944, the Zubkov battalion crossed the Vistula River near the town of Baranuv-Sandomierski and advanced 14 kilometers west at night. In battles from August 1 to August 15, 1944, the battalion destroyed 5 enemy tanks, 4 armored vehicles, 2 mortar batteries, and several hundred enemy soldiers and officers.
By the Decree of the Presidium of the Supreme Soviet of the USSR of September 23, 1944, Major Ivan Zubkov was awarded the title of Hero of the Soviet Union "For successful crossing of the Vistula River and holding position, skillful leadership of the unit in battles against Nazi invaders."
He lived in the village of Katerinopol, Cherkasy region, and died on January 12, 1992.
"SOVET ITTIFOQI QAHRAMONI" UNVONI
"3-DARAJALI KUTUZOV" ORDENI
"Aleksandr Nevskiyning" ORDENI
"1-DARAJALI VATAN URUSHI" ORDENI