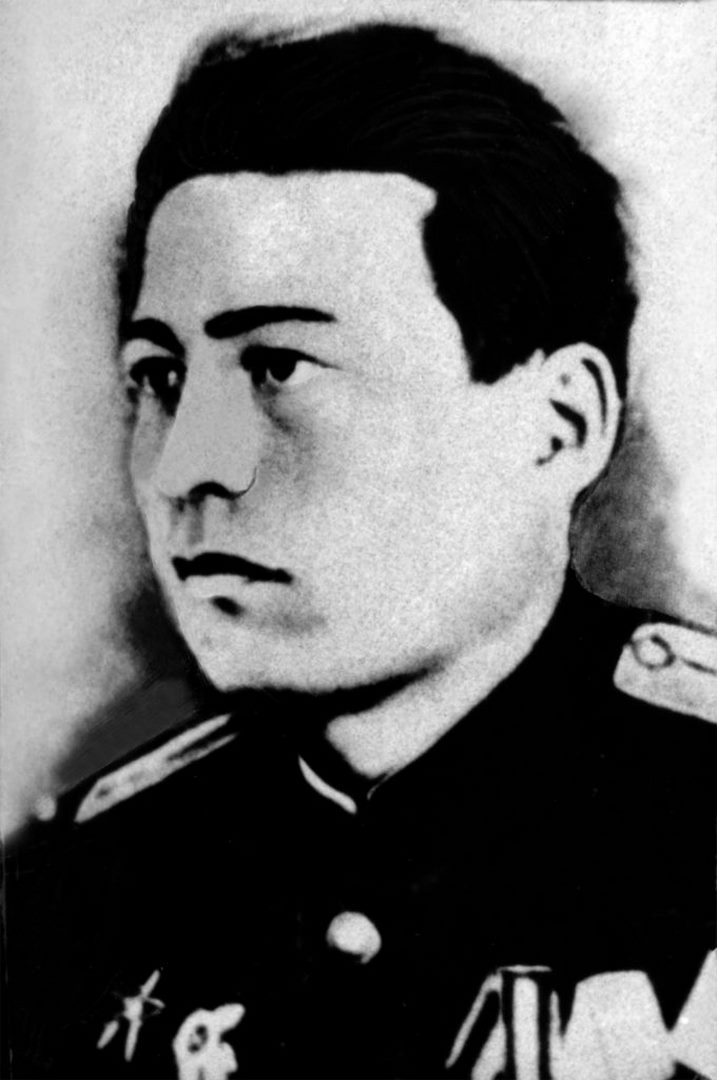 YAKUBOV GULAM
Captain, Participant of World War II, The Hero of the Soviet Union (March 24, 1945)
He was born on September 2, 1915 in Mirzaabad village of Asaka district of Andijan region of the Republic of Uzbekistan, in a peasant family. He was Uzbek. He finished the 6th grade of school. He worked on the Kuibyshev collective farm.
He served in the Red Army from 1937-1939. After military service, he worked as deputy director of the "Savay" state farm.
In 1941 he was again drafted into the army. This year he completed the advanced training courses for command staff. In September 1942, he joined the 556th Infantry Regiment of the 169th Infantry Division and was appointed platoon commander of the Rifle Company. By the summer of 1944, Captain Yakubov was leading the Rifle Company of the 556th Infantry Regiment. He was active in the battles for the liberation of Belarus.
On the night of June 24, 1944, Captain Yakubov's Rifle Company entered the territory of the village of Ludchitsy (Bikhovsky district of Mogilev region), at an altitude of 150.9, breaking through the enemy's defenses. It was a distracting blow so that the rest of the regiment forces could break through from the other area.
Captain Yakubov, who had separated from the other units of the regiment, organized the defense. In the 20-hour battle, despite heavy casualties, the company repulsed more than 40 attacks by enemy forces that were superior to it in terms of strength. He completed the regiment's combat mission and saved that position. Captain Yakubov was died in that battle. He was buried on the battlefield near the village of Ludchitsy.
By the Decree of the Presidium of the Supreme Soviet of the USSR of March 24, 1945, "For exemplary performance of combat duties, courage and heroism in the fight against Nazi invaders on the front", Captain Gulyam Yakubov was awarded the title of "The Hero of the Soviet Union" (after his death).
GOLD STAR MEDAL OF THE HERO OF THE SOVIET UNION
THE ORDER OF "THE RED BANNER"
THE ORDER OF "THE PATRIOTIC WAR OF THE II DEGREE"
THE MEDAL OF "FOR COURAGE"