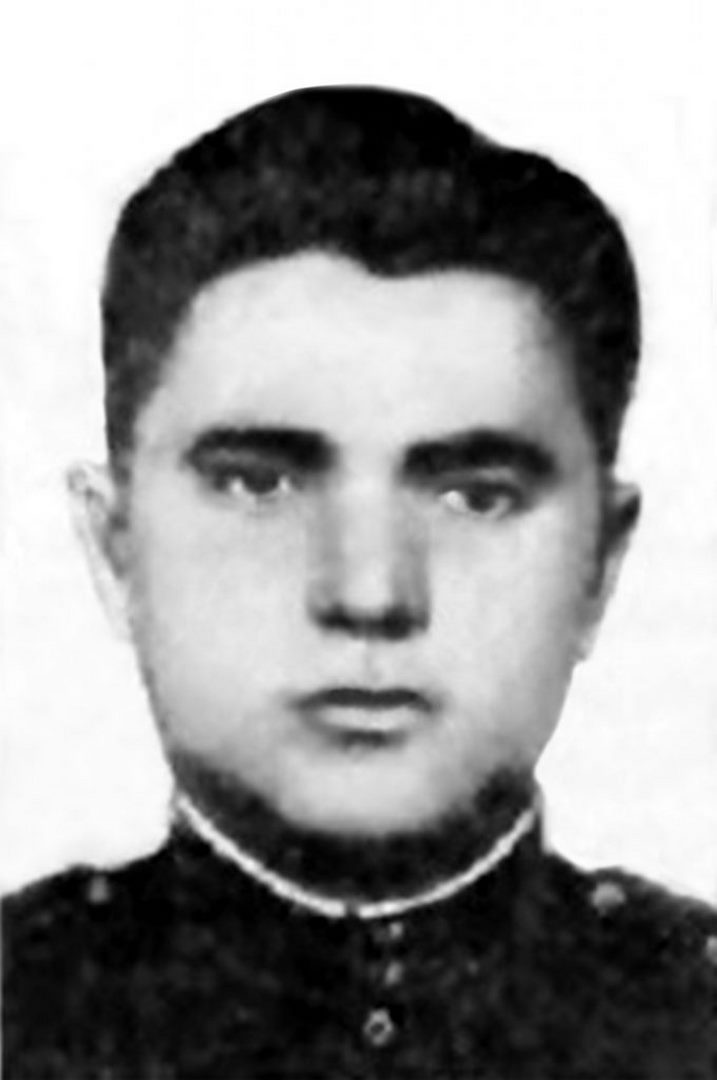 VOLKOV ALEXANDER IVANOVICH
 Lieutenant, Participant in World War II, The Hero of the Soviet Union (March 24, 1945)
He was born in 1917 in Nau station (now an urban-type district of Spitamen district of Sughd region of the Republic of Tajikistan) in a family of workers. He was Russian.
He was drafted into the Soviet Army in 1938 by the military commissariat of Andijan region of the Uzbek SSR (the Republic of Uzbekistan). He graduated from Tank School. He had been a participant of World War II since August 17, 1944. He fought on the 1st Baltic Front and he was active in the Rijsk offensive operation in Latvia.
On September 18, 1944, Volkov fought in the battles on the territory of Dobele of the Latvian SSR. He repulsed the enemy's attack with 7 tanks and "Ferdinand" heavy assault artillery, and then he destroyed with the first bullet a German tank, the next with two bullets "Ferdinand" heavy assault artillery and 1 more tank. During the battle, a shell hit to Volkov's tank and caught fire. Shooter and communicator-machine gunner were died.
Tank Commander A.I.Volkov continued the battle despite the wounding of the cannon commander, destroyed another enemy tank. Cannon commander V.F.Velichko died. A.I.Volkov managed to get out of the burning tank with the mechanic-driver P.Kh.Basenkov. On September 19, 1944, A.I.Volkov died at the hospital as a result of injuries and 3rd degree burns to his body.
By the Decree of the Presidium of the Supreme Soviet of the USSR of March 24, 1945, "For exemplary performance of command duties and bravery and heroism in the fight against Nazi invaders on the front", Volkov Alexander Ivanovich was awarded the title of "The Hero of the Soviet Union" (after his death).
GOLD STAR MEDAL OF THE HERO OF THE SOVIET UNION