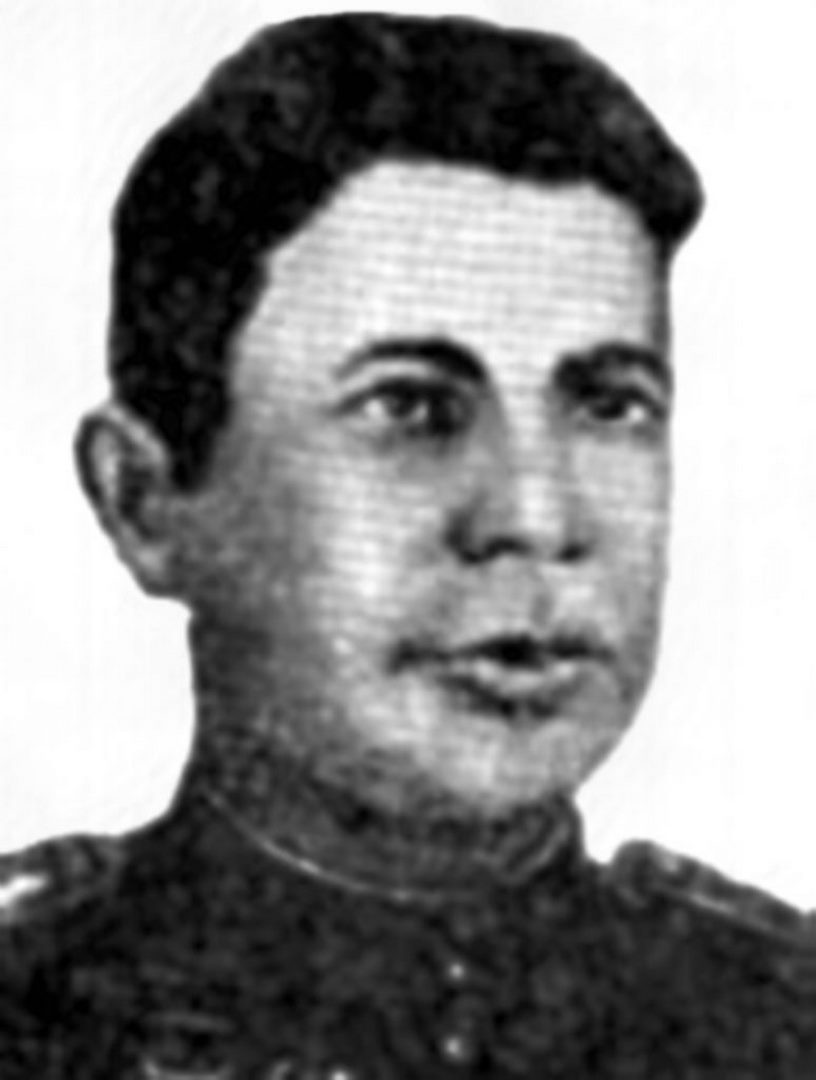 VASHKEVICH ALEXANDR ALEKSANDROVICH
 Lieutenant Colonel, Participant of World War II,  The Hero of the Soviet Union (October 26, 1943)
He was born on August 24, 1901 in the village of Belovezh, now in the Belastol district of Poland, in a peasant family. He was Belarus. He worked in a stem mill.
In 1919 he was drafted into the Red Army by the Tashkent city military commissariat of the Uzbek SSR. He was a participant of Civil War. He graduated from the machine car school in 1920 and the military infantry school in 1925. He had been a participant of World War II since 1943. On the night of September 27, 1943, the 739th Artillery Regiment, led by Lieutenant Colonel Alexander Vashkevich (213th Artillery Division of the 7th Guards Army of the Desert Front), crossed the Dnieper near the village of Dneprovokamenka of Verkhedneprovskiy district of Dnepropetrovsk region of Ukraine and occupied the bridgehead without loss, and then proceeded to a successful attack.
By the Decree of the Presidium of the Supreme Soviet of the USSR of October 26, 1943, "For exemplary performance of command duties and bravery and heroism in the fight against Nazi invaders on the front", Lieutenant Colonel Alexander Vashkevich was awarded the title of "The Hero of the Soviet Union".
Then, until July 23, 1944, Colonel Vashkevich commanded the 797th Artillery Regiment of the 232nd Sumo-Kiev Artillery Division, and then Major General A.Vashkevich was the commander of the 5th Infantry Division of the Polish Army.
Brave military commander A.Vashkevich died bravely in battle on April 22, 1945, just several days before Victory Day over Nazi Germany. He was buried in Warsaw, the capital of Poland.
GOLD STAR MEDAL OF THE HERO OF THE SOVIET UNION
THE ORDER OF "THE RED BANNER"
THE ORDER OF "THE PATRIOTIC WAR OF THE I DEGREE"
THE MEDAL OF "FOR THE DEFENSE OF MOSCOW"
THE MEDAL OF "THE 20TH ANNIVERSARY OF VICTORY"