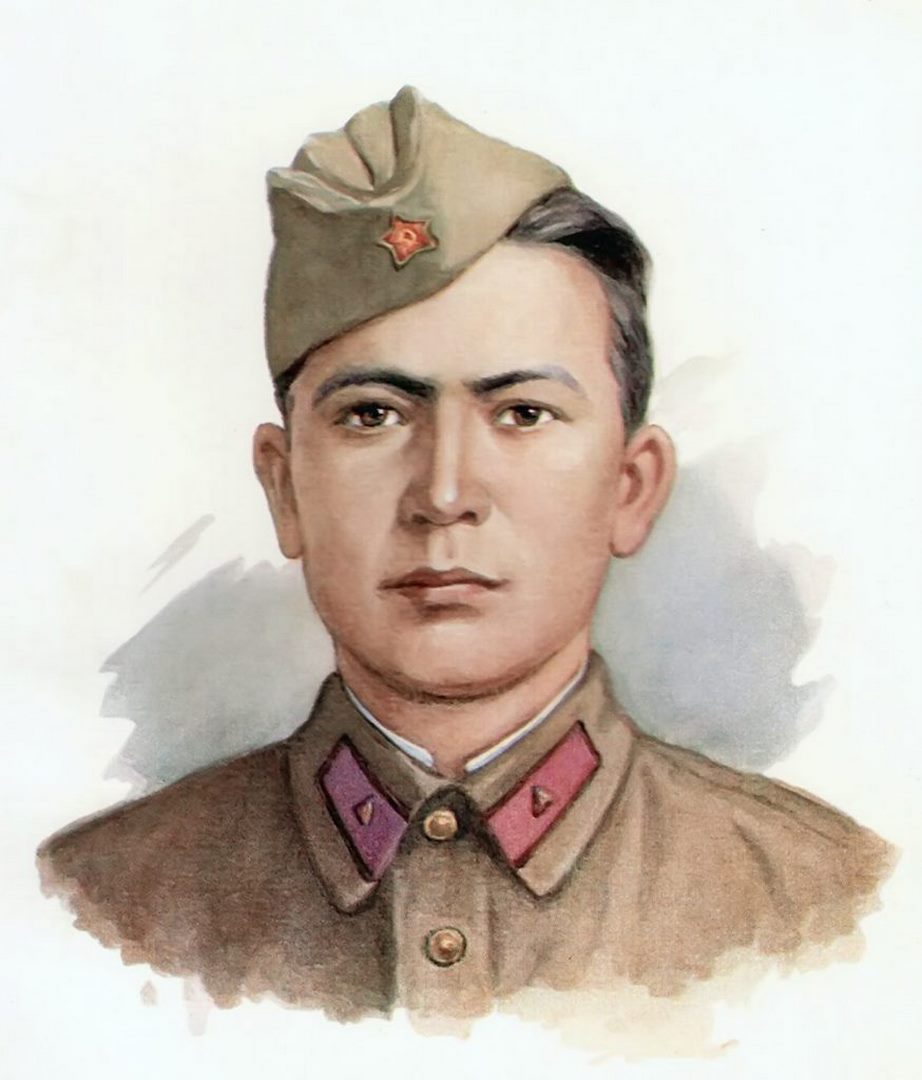 USMANOV ISLAM
Junior Sergeant, Participant of World War II,  The Hero of the Soviet Union (February 22, 1944)
He was born in 1922 in the village of Kartal, Syrdarya region of the Turkestan Autonomous Soviet Socialist Republic (now Tashkent, Chilanzar district).
After graduating from the 4th grade, he worked on a collective farm. In 1942 he was drafted into the Red Army. In March of that year, he served in World War II.
Until November 1943, he commanded the group in the 1118th Rifle Regiment of the 333rd Rifle Division of the 6th Army of the 3rd Ukrainian Front. He fought valiantly in the battle of the Dnieper. On the night of November 25-26, 1943, Usmanov's unit crossed the Dnieper from the village of Kanevskoye, Zaporizhia District, Zaporizhia Region, Ukrainian SSR, and took an active part in the battles for the capture and retention of the bridgehead on the west coast. In those battles, Usmanov personally destroyed the enemy's machine gun count, eight German soldiers, and captured a non-commissioned officer. In the battles of Kanevs, he threw a grenade at the enemy's firing point and forced his comrades to attack. The following night, his unit was able to repel five German counterattacks. Usmanov himself killed 15 enemy soldiers and officers. He was killed in action on January 13, 1944. He was buried in Zaporozhye.
By the Decree of the Presidium of the Supreme Soviet of the USSR of February 22, 1944, "For his courage in the fight against the German invaders and his exemplary execution of military orders", Junior Sergeant Islam Usmanov was awarded the title of "The Hero of the Soviet Union".
GOLD STAR MEDAL OF THE HERO OF THE SOVIET UNION