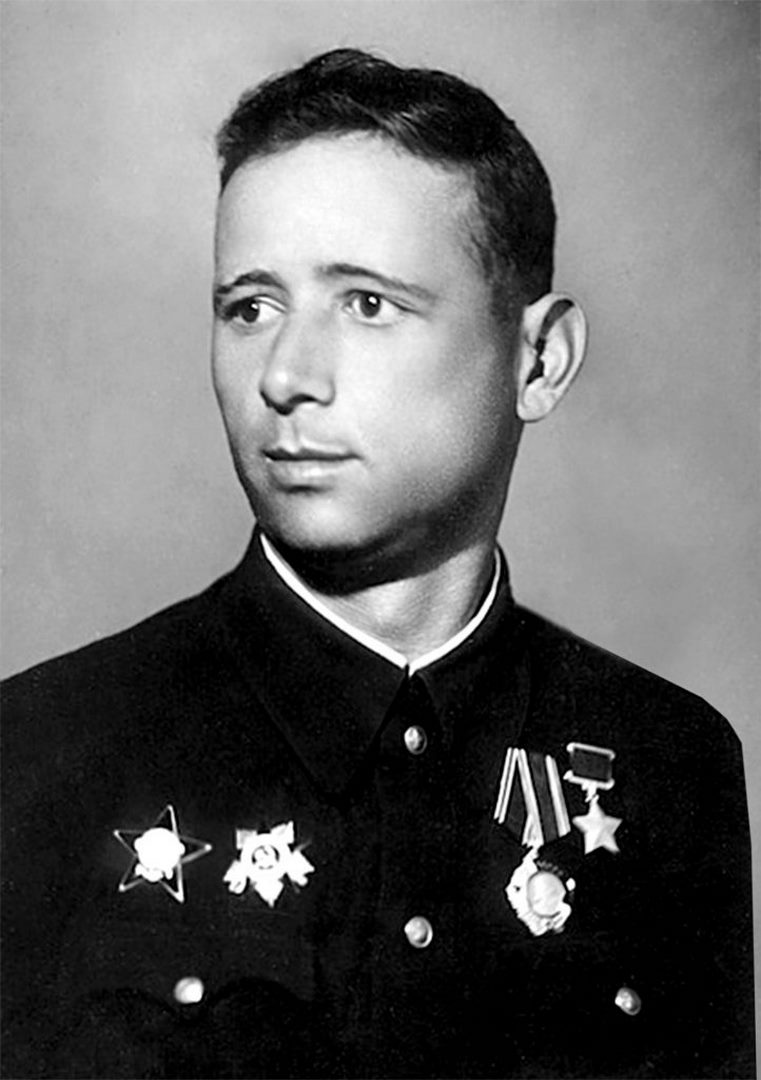 UMRDINOV MUKHITDDIN
Senior Sergeant, Participant of World War II, The Hero of the Soviet Union (June 4, 1944)
He was born on April 10, 1912 in the village of Boiston, Kuva district of Fergana region in a peasant family. He was Uzbek. He graduated from 10th grade and special school. He worked as the head of the fire department in Derbent, Dagestan ASSR.
In 1937-1939 and from January 1942, he was in the ranks of the Red Army. From January 1942, he served in World War II.
An assistant of Platoon Commander of the 1022nd Infantry Regiment (the 269th Infantry Division of the 3rd Army of the Bryansk Front), Senior Sergeant M. Umrdinov, showed courage and heroism in the Orlov offensive battle. On August 4, 1943, he was the first to force his platoon to attack in a battle near the village of Pleshcheyevo on the outskirts of the Orel region. He killed 20 Nazis in a hand-to-hand battle. After a short hand-to-hand battle, the enemy escaped from the trenches.
He was seriously wounded in battle in January 1944, and went on reserve in 1945 after a long period of treatment due to his disability. During his two years in the war, he killed more than 200 Nazis and captured six.
By the Decree of the Presidium of the Supreme Soviet of the USSR of June 4, 1944, "For exemplary performance of combat duties, courage and heroism in the fight against Nazi invaders on the front", Senior Sergeant Mukhitdin Umridinov was awarded the title of "The Hero of the Soviet Union".
He died on May 21, 1981.
GOLDEN STAR OF THE HERO OF THE SOVET UNION
THE ORDER OF "THE PATRIOTIC WAR OF THE II DEGREE"
«SSSR QUROLLI KUCHLARINING 20 YILIGI» YUBILEY MEDALI
«SSSR QUROLLI KUCHLARINING 30 YILIGI» YUBILEY MEDALI
«SSSR QUROLLI KUCHLARINING 50 YILIGI» YUBILEY MEDALI
«SSSR QUROLLI KUCHLARINING 60 YILIGI» YUBILEY MEDALI
THE MEDAL OF "FOR THE VICTORY OVER GERMANY"