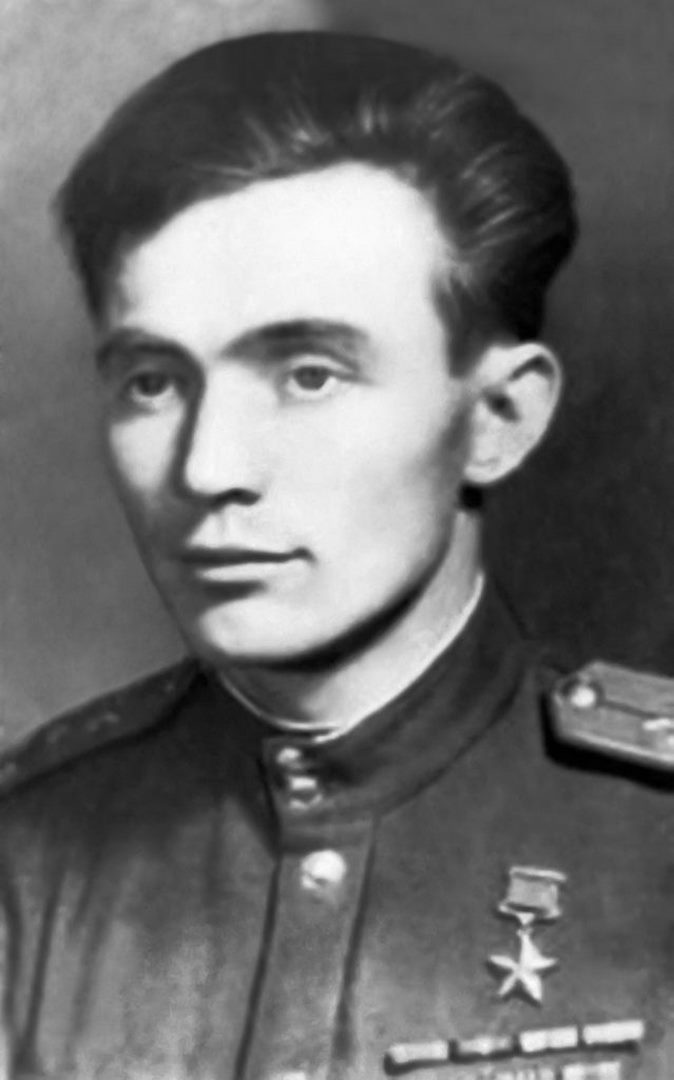 UMERKIN ABDULHAK SAGITOVICH
Junior Lieutenant, Participant of World War II, The Hero of the Soviet Union (June 20, 1942)
He was born on January 18, 1917, in the village of Starotimoshkino, Barysh district, Ulyanovsk region, in a peasant family. He was Tatar. He graduated from the Uzbek State University in 1940. He worked as a teacher at a teacher training school in Chimbay, Republic of Karakalpakstan.
He served in the Red Army from 1940. From June 1941, he served in World War II. Junior Lieutenant Abdulhak Umerkin, the battery commander of the 134th Cavalry Artillery Regiment (the 172nd Infantry Division of the Primorsky Army of the North Caucasus Front), was active in the battles for the city of Sevastopol in May 1942.
His artillery battery took up firing position near the village of Kamishli and repulsed three enemy attacks. He managed to separate the enemy battery from the observation post and was able to surround it. He was wounded in battle and taken prisoner by the Nazis, overcame all the terrible tortures of the Nazis and remained faithful to his homeland, his military oath…
By the Decree of the Presidium of the Supreme Soviet of the USSR of June 20, 1942 "For exemplary performance of combat duties on the front, in the fight against Nazi invaders, for courage and heroism", Junior Lieutenant Umerkin Abdulhak Sagitovich was awarded the title of "The Hero of the Soviet Union".
He lived in Kazan. He died on February 16, 1982.
GOLDEN STAR OF THE HERO OF THE SOVET UNION
THE MEDAL OF "FOR THE DEFENSE OF SEVASTOPOL"