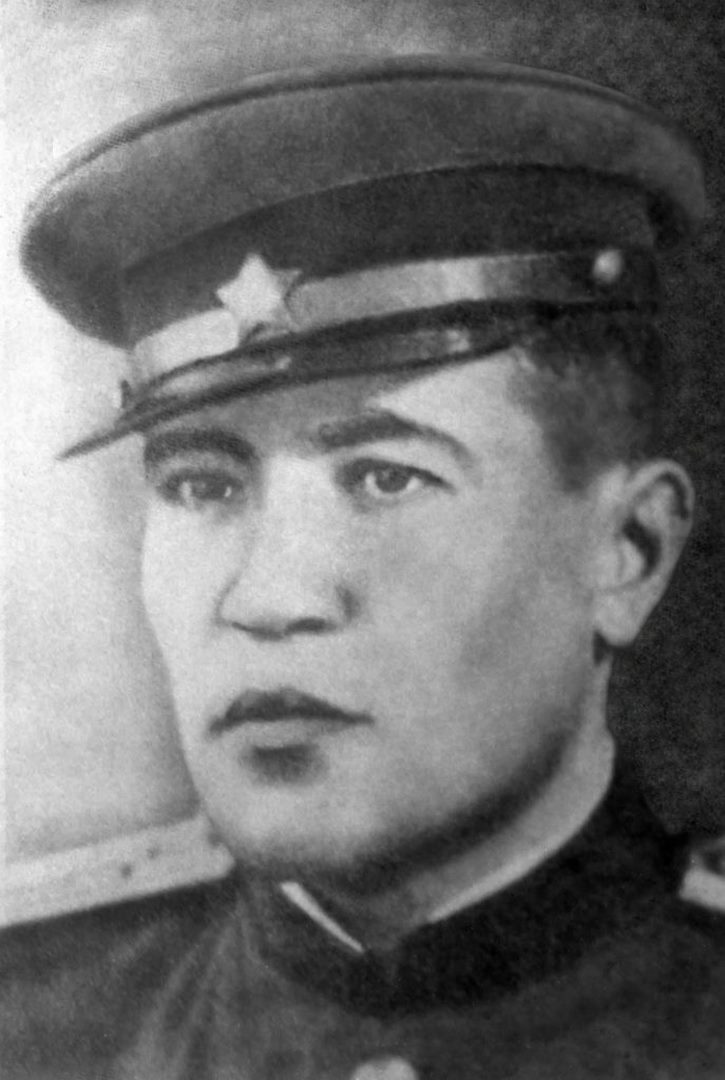 UMAROV SOLIH KHUSANOVICH
Captain, Participant of World War II, The Hero of the Soviet Union (May 31, 1945)
He was born on May 2, 1921 in Tashkent. He was Uzbek. In 1938 he graduated from the Tashkent Pedagogical College. He worked as a teacher.
From January 1940, he served in the Red Army. In 1941 he graduated from the junior lieutenant courses in Ashgabat. From April 1942, he served in World War II.
Captain Umarov, commander of the 1st Battalion of the 80th Artillery Regiment of the 76th Infantry Division of the 47th Army of the 1st Belorussian Front, was active in Operation of Berlin. On May 2, 1945, Umarov's battery was tasked with capturing the Wilhelmstadt-Deberinz camp highway and preventing the enemy from breaking through the road. He placed the battery on the highway, blocked it, and skillfully organized the cooperation of the artillery. A detachment of 4,000 enemy troops, separated from the rest of the forces, attacked 11 times a day, but all were successfully repulsed by artillery. About 200 soldiers and officers, one tank, 4 armored vehicles and 6 trucks loaded with ammunition was destroyed. 175 soldiers and officers of the enemy were taken prisoner.
By the Decree of the Presidium of the Supreme Soviet of the USSR of May 31, 1945, "For exemplary performance of combat duties, courage and heroism in the fight against Nazi invaders on the front", Captain Umarov Solih was awarded the title of "The Hero of the Soviet Union".
He lived in Tashkent. He died on December 22, 1995. He was buried in Sheikh Zaynuddin Cemetery in Tashkent.
GOLDEN STAR OF THE HERO OF THE SOVET UNION
THE ORDER OF "THE PATRIOTIC WAR OF THE II DEGREE"
THE MEDAL OF "FOR THE CAPTURE OF BERLIN"