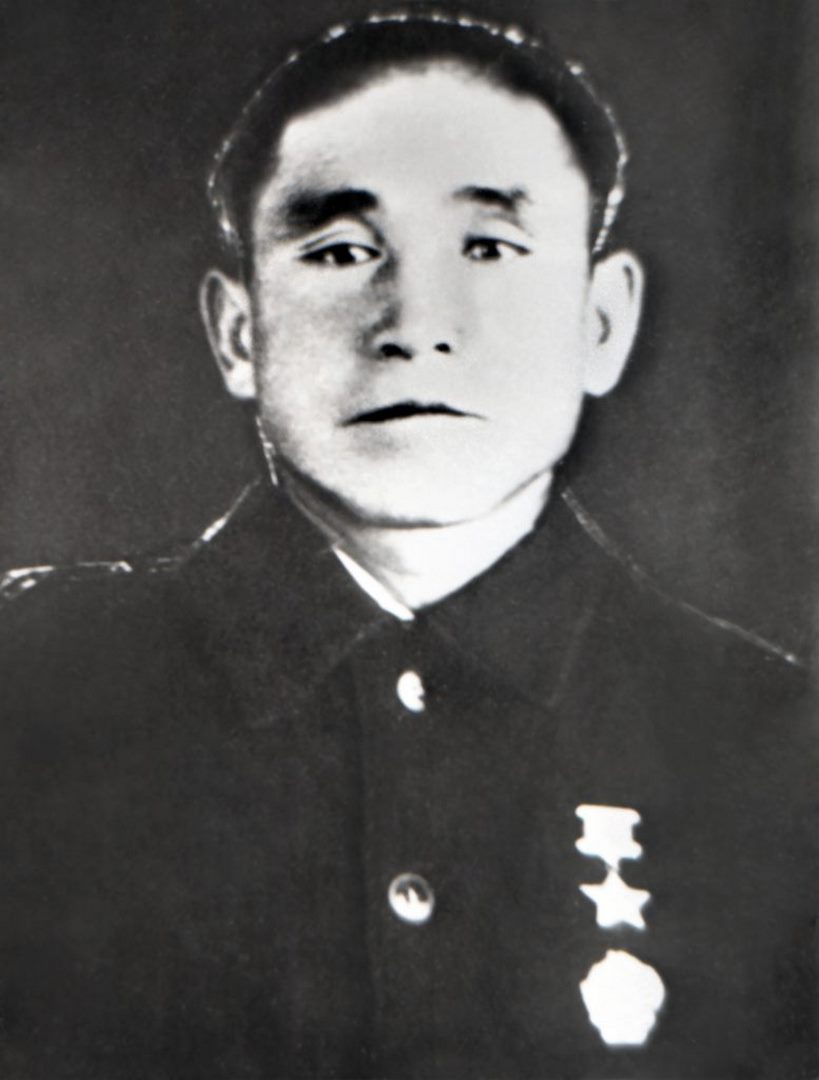 TASKULOV KENILBAY
Private, Participant of World War II, The Hero of the Soviet Union (October 30, 1943)
He was born on August 15, 1922 in the village of Aksa-Ata (now Bostanlyk district of Tashkent region). After finishing the seventh grade of school, he worked on a collective farm. In January 1942, Taskulov was drafted into the Red Army. From April of that year, he participated in World War II.
Until October 1943, Kenilbay Taskulov, a Red Army soldier, was a reconnaissance officer in the 120th Rifle Regiment of the 69th Cavalry Division of the 65th Army of the Central Front. He fought valiantly in the Battle of the Dnieper. On October 15, 1943, Taskulov was one of the first to cross the Dnieper near the village of Radul in the Repkinsky district of the Chernihiv region of the Ukrainian SSR, and he actively participated in battles to retake and retain positions on the west coast and repelled many German counter-attacks.
By the Decree of the Presidium of the Supreme Soviet of the USSR of October 30, 1943, "For exemplary performance of combat duties, courage and heroism in the fight against Nazi invaders on the front", Private Kenilbay Taskulov was awarded the title of "The Hero of the Soviet Union".  
He lived and worked in Chakhcham village of Bostanlyk district. He died on July 15, 1989. He was buried in Dumalak village of Bostanlyk district.
GOLD STAR MEDAL OF THE HERO OF THE SOVIET UNION
THE ORDER OF "THE PATRIOTIC WAR OF THE I DEGREE"