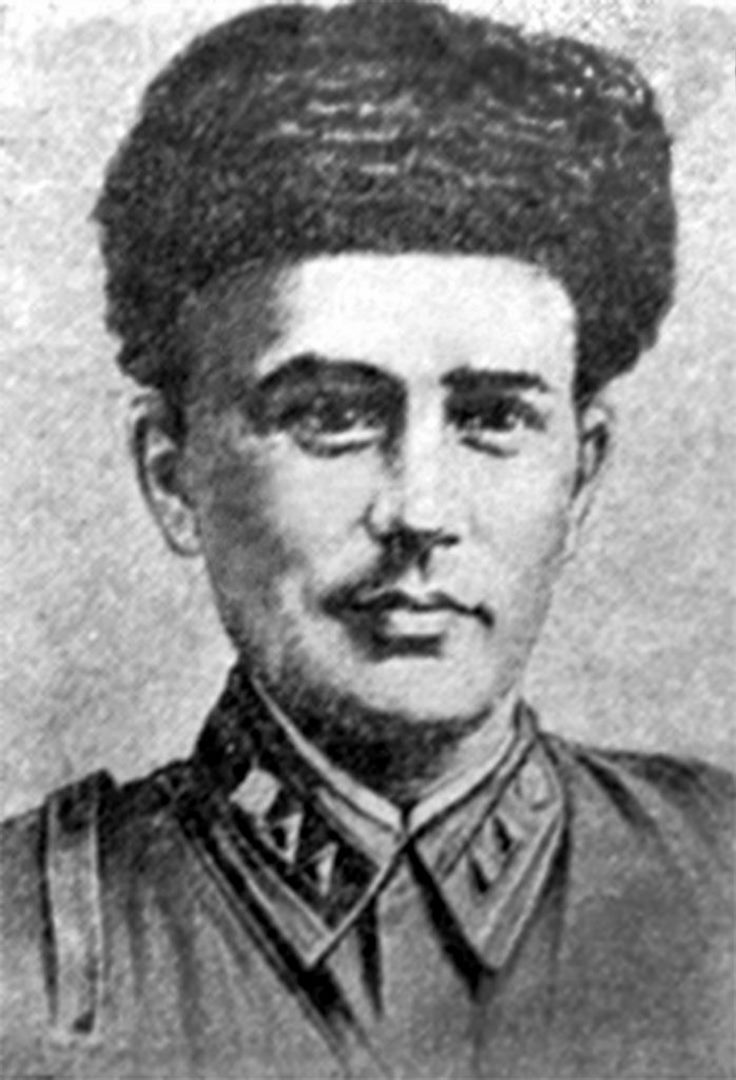 SUYUNOV KUDRAT
Sergeant, Participant of World War II, The Hero of the Soviet Union (October 16, 1943)
He was born on February 6, 1919 in the village of Ingichka (now Narpay district of Samarkand region). After finishing the 3rd grade of school, he worked on a collective farm. In 1939 he was drafted into the Red Army. He had been involved in battles since the beginning of World War II.
Until September 1943, he was a group commander in the 109th Rifle Regiment of the 74th Rifle Division of the 13th Central Front.
He worked hard to cross the Desna River. On September 12, 1943, Suyunov's group took part in the battles for the expansion of the bridgehead on the west bank of the Desna River in the village of Obolone, Koropsky District, Chernihiv Region, Ukrainian SSR. At the hard moment of the battle, Suyunov personally destroyed the enemy's firing point, which prevented him from moving forward, but he was also killed. He was buried in the village of Obolone.
By the Decree of the Presidium of the Supreme Soviet of the USSR of October 16, 1943, "For exemplary performance of combat duties, courage and heroism in the fight against Nazi invaders on the front", Sergeant Kudrat Suyunov was awarded the title of "The Hero of the Soviet Union" (after his death).
GOLD STAR MEDAL OF THE HERO OF THE SOVIET UNION