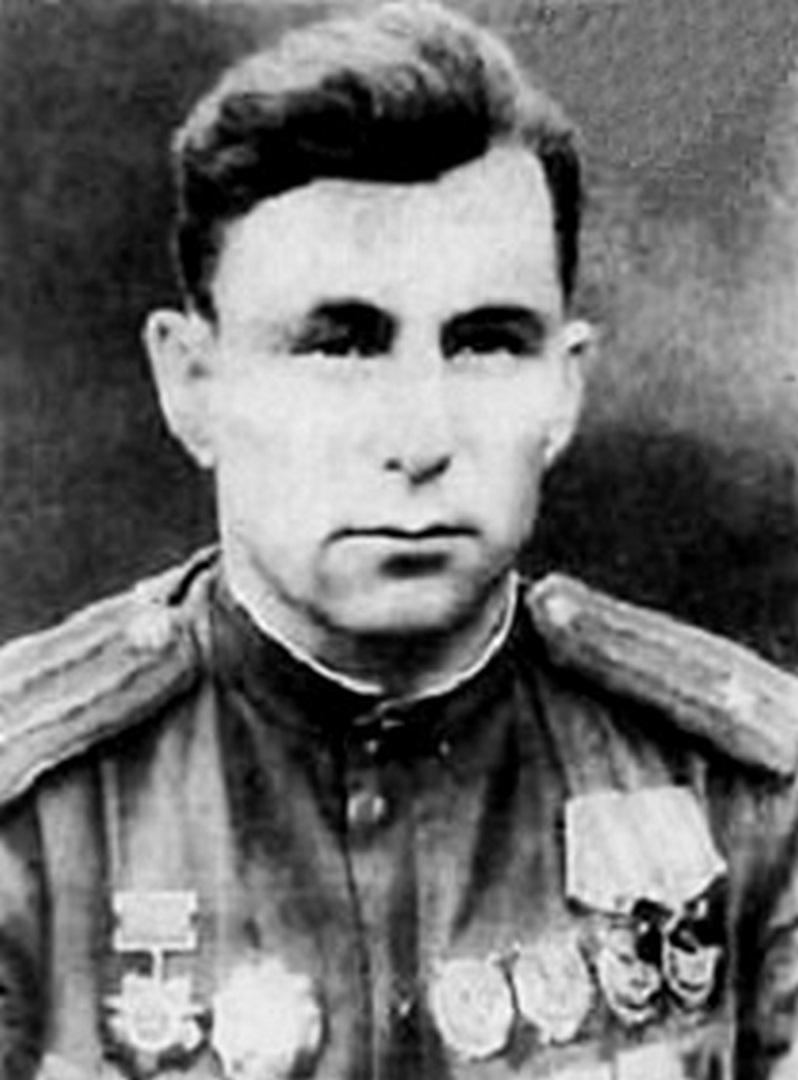 STRELTSOV VLADIMIR FEDOROVICH
guards colonel, participant in World War II, Hero of the Soviet Union (02.23.1945).
He was born on June 24, 1909 in the city of Samarkand. He graduated from the 4th year of the working faculty in Moscow. In 1933, Streltsov was drafted into the Red Army. In 1935 he graduated from the Voroshilovgrad Military Aviation School, and in 1941 from the command training course. Since December of that year, during World War II.
Until July 1944, Lieutenant Colonel Vladimir Streltsov was the assailant of the 75th Guards Assault Air Regiment (1st Guards Assault Air Division, 1st Air Force, 3rd Belorussian Front). By that time, it had flown 202 combat sorties to attack enemy military equipment and manpower, inflicting heavy casualties.
By the decision of the Presidium of the Supreme Soviet of the USSR on February 23, 1945, Guards Lieutenant Colonel Vladimir Strelsov was awarded the title of Hero of the Soviet Union "For exemplary performance of combat duties and bravery and heroism in the fight against Nazi invaders on the front."
After the war, Strelsov continued his service in the Soviet Army. In 1954 he was released from the reserve with the rank of colonel.
Lived in Rostov-on-Don. He died on July 19, 1978.
GOLD STAR MEDAL OF THE HERO OF THE SOVIET UNION
THE ORDER OF "THE RED BANNER"
THE ORDER OF "ALEXANDR NEVSKIY"
MEDAL "FOR THE VICTORY OVER GERMANY IN THE SECOND WORLD WAR 1941-1945"
MEDAL FOR MILITARY MERITS
MEDAL "FOR THE CAPTURE OF KOENIGSBERG"
MEDAL "FOR THE DEFENSE OF STALINGRAD"
THE ORDER OF "THE PATRIOTIC WAR OF THE I DEGREE