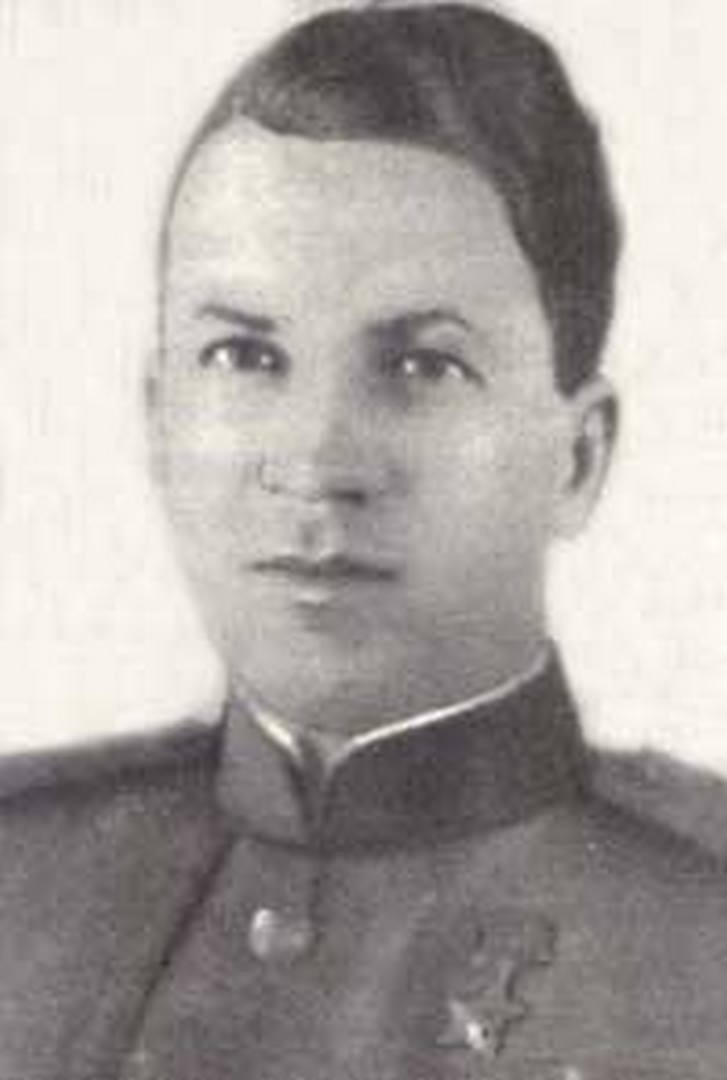 SHUVAYEV ALEKSANDR IOSIFOVICH
Captain of the Guard, Participant of World War II, The Hero of the Soviet Union (October 17, 1943)
He was born on June 8, 1917 in Tashkent in a working class family. He worked as an accountant at a railway hospital in Kyzyl-Arvat, Turkmenistan.
In March 1942, he was drafted into the Red Army by the military commissariat of the city of Kyzyl-Arvat. After graduating from the Kharkov Military-Political Academy in 1942, he was sent to the front.
For his military service in the liberation of Kursk, Lieutenant Shuvayev, Assistant Company Commander, was awarded the Order of the "Red Star".
Captain Shuvayev, Deputy Commander for Political Affairs of the 2nd Artillery Battalion of the 248th Special Cadet Archery Brigade (the 60th Army of the Central Front), fought valiantly in September 1943 while crossing the Dnieper River. Replacing a battalion commander, who had been wounded in battles to expand the bridgehead, repulsed enemy counterattacks, allowing not only crossing the river, but also allowing all units of the brigade to be firmly stationed on the bridgehead and to hold the defense.
By the Decree of the Presidium of the Supreme Soviet of the USSR of October 17, 1943, "For the successful crossing of the Dnieper River in the north of Kiev, a firm foothold on the right bank of the Dnieper River, and for his courage and heroism", Captain Shuvayev Alexander Iosifovich was awarded the title of "The Hero of the Soviet Union".
Since 1946 he had been in reserve. He lived in Moscow. He worked as an economist at a fireworks factory.
He died on July 10, 1975. He was buried in Perovsky Cemetery in Moscow.
GOLD STAR MEDAL OF THE HERO OF THE SOVIET UNION
THE MEDAL OF "FOR THE VICTORY OVER GERMANY"