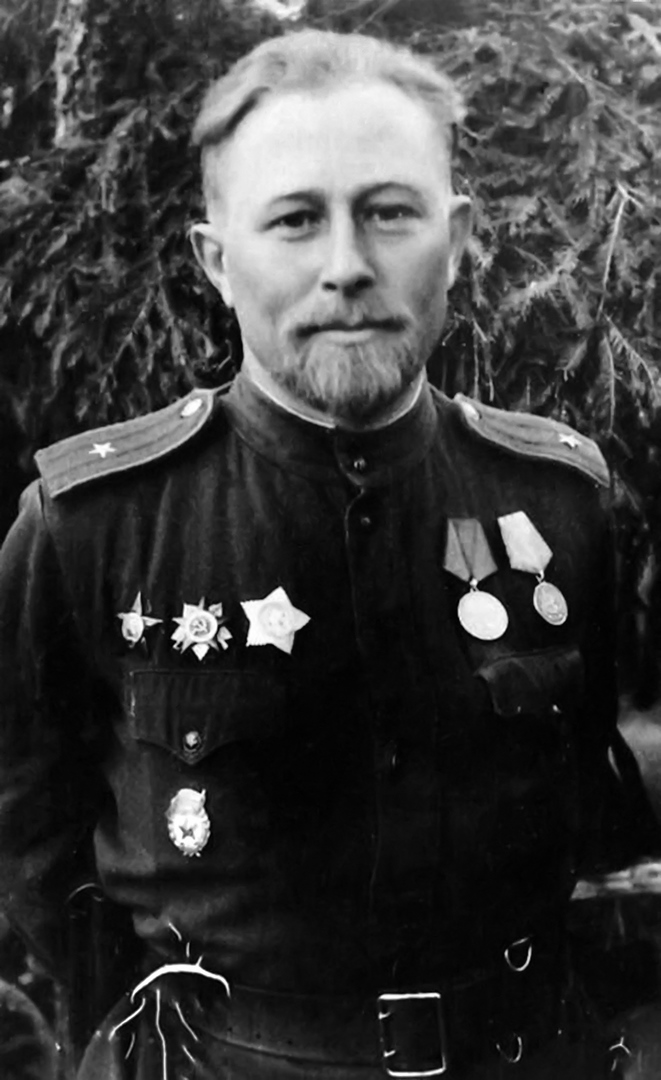 SHLYAPIN GENNADIY FADEYEVICH
major, participant in World War II, Hero of the Soviet Union (July 22, 1944)
He was born in 1912 in the city of Kazalinsk in the Kyzylorda region of Kazakhstan.
He graduated from the Agricultural Industrial College. Kazalinskaya worked at MTS, then at the Osoaviahima Regional Council. He served in the Red Army in 1934-1936, 1939 and 1940. In 1941 he graduated from the Tashkent Military Infantry School.
In the early days of World War II, G.F. Shlyapin went to the front with a group of volunteer commanders. He started the war as a junior lieutenant and ended it as a guard colonel.
The commander of the 196th Guards Rifle Regiment (1st Baltic Front, 6th Guards Army, 67th Guards Rifle Division), Guards Major Shlyapin, is active during the operation. On June 23-24, 1944, his regiment broke through a heavily fortified enemy defense in the village of Zabore (Sirotinsky district of Vitebsk region) and cut off the Vitebsk-Polotsk railway. Using hand-made tools, he crossed the Western Dvina near the village of Uzreche (Beshenkovichi district) and began to pursue the enemy from the platsdarm.
By the Decree of the Presidium of the Supreme Soviet of the USSR of July 22, 1944, he was awarded the title of Hero of the Soviet Union "For exemplary performance of combat duties, courage and heroism in the fight against Nazi invaders on the front."
He lived and worked in Kazalinsk and Tashkent. He died on August 13, 1970.
GOLD STAR MEDAL OF THE HERO OF THE SOVIET UNION
THE ORDER OF "THE RED BANNER"
THE ORDER OF "KUTUZOV" OF THE ALL DEGREES
THE ORDER OF "BOHDAN KHMELNITSKY" OF THE ALL DEGREES
THE ORDER OF "THE PATRIOTIC WAR OF THE I-II DEGREE"