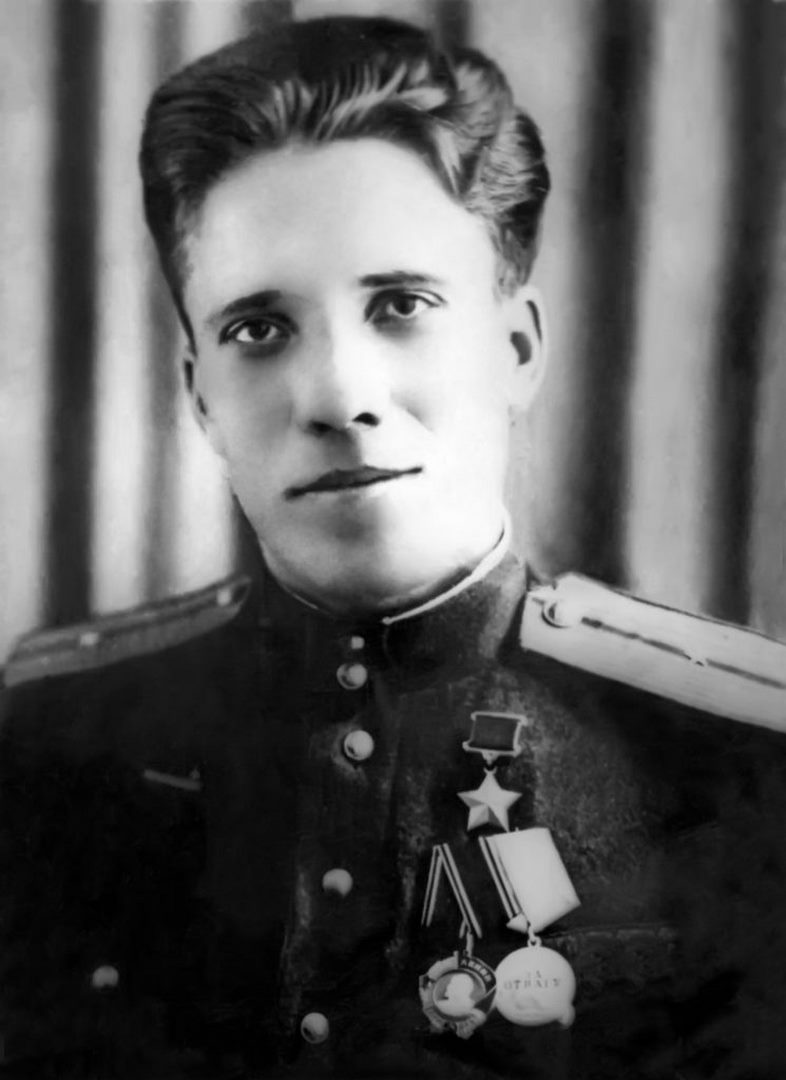 SHAPOCHKIN MIXAIL FIRSOVICH
corporal, participant in World War II, Hero of the Soviet Union (October 30, 1943).
He was born on November 8, 1921 (now Zavyalov district of Altai Krai) in the village of Kharitonovo, in a peasant family. He graduated from the 9th grade and lived and worked in Uzbekistan.
In November 1943 he was drafted into the Red Army from the military commissariat of the Kirov district of Tashkent.
On October 15, 1943, Mikhail Shapochkin, a corporal of the 120th Rifle Regiment, crossed the Dnieper River in the village of Radul, Repkinsky District, Chernihiv Region, Ukraine, as part of a group of paratroopers and broke into an enemy trench. From the captured finish line, the landing group repulses three counter-attacks by the Germans, allowing the platsdarm to expand.
By the Decree of the Presidium of the Supreme Soviet of the USSR of October 30, 1943, he was awarded the title of Hero of the Soviet Union "for exemplary performance of combat duties, courage and heroism in the fight against Nazi invaders on the front."
He lived in Kiev and died on January 20, 1993.
MEDAL "FOR THE VICTORY OVER GERMANY IN THE GREAT PATRIOTIC WAR 1941–1945"