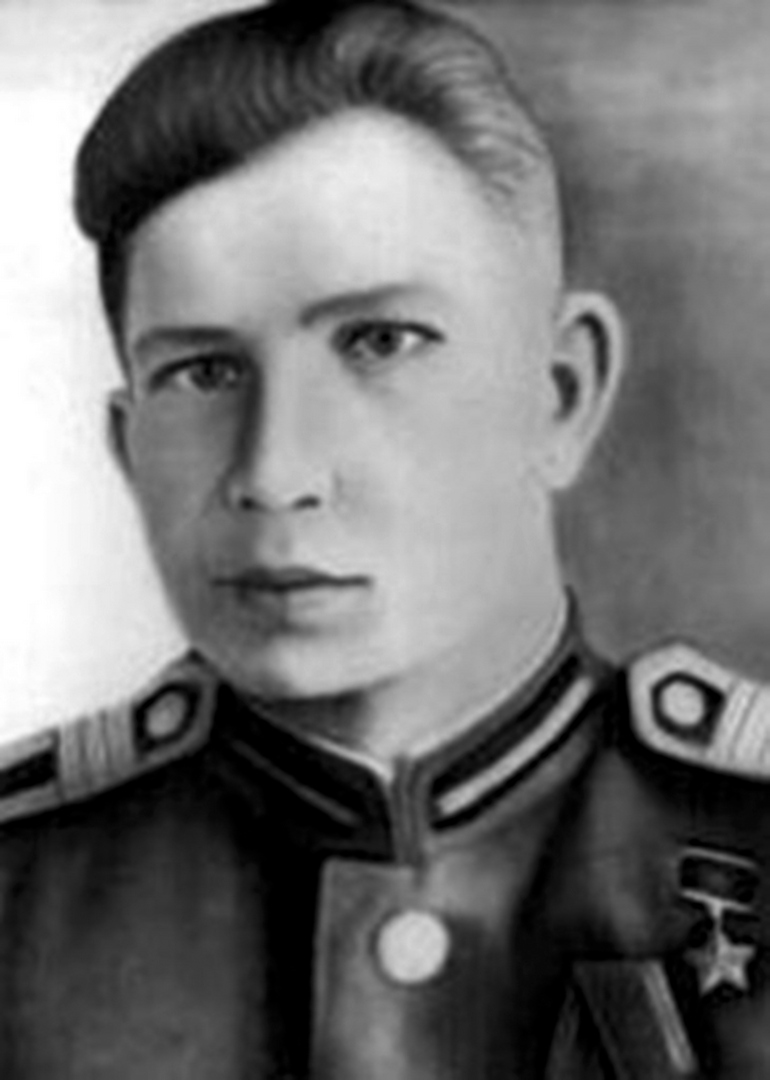 SCHUKIN ANDREY FEDOTOVICH
staff sergeant, participant in World War II, Hero of the Soviet Union (October 30, 1943)
He was born on October 16, 1918 in the village of Kurganchik and in the family of a worker. After graduating from the Achinsk College, he worked as an accountant.
In the Red Army since 1938. Participated in the Second World War in the position of head of the radio station communications company of the 43rd Daursky Rifle Regiment (106th Rifle Division, 65th Army). From February 15, 1943, he fought on the Central Front, in September of that year, for uninterrupted communication during the attack on the villages of Averyanovo, Zernovo, Sergeant Schukin was awarded the Order of the Red Star.
Under heavy fire enemy, he crossed the Dnieper River and immediately, being seriously wounded, established contact with the regiment headquarters, thereby ensuring uninterrupted command of the battalion and the successful seizure of the bridgehead on the western bank of the Dnieper.
By decree of the Presidium of the Supreme Soviet of the USSR of October 30, 1943, "For exemplary performance of command missions at the front of the struggle against Nazi invaders and the courage and heroism shown at the same time", sergeant Schukin Andrei Fedotovich was awarded the title Hero of the Soviet Union.
In 1944, in connection with the wound, he was demobilized. He worked in the Chernivtsi region, the Mordovian ASSR. Since 1963 he lived in the city of Yangiyer. He died on December 1, 1987. He was buried in Yangiyer.
"SOVET ITTIFOQI QAHRAMONI" UNVONI
"1-DARAJALI VATAN URUSHI" ORDENI