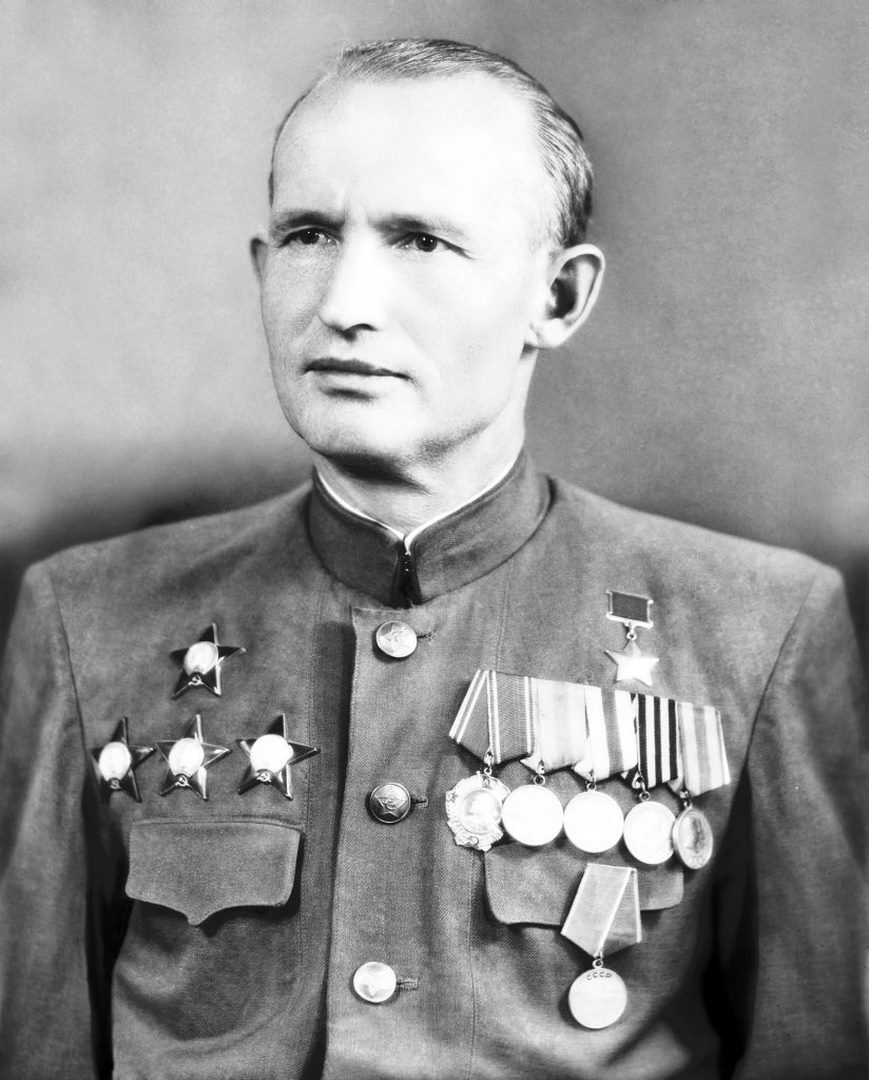 ROZOV NIKOLAY IVANOVICH
captain, participant in World War II, Hero of the Soviet Union (March 24, 1944)
   Nikolai Rozov was born on December 4, 1918 in the village of Viglyadovka (now Mokshansky district of Penza region). After graduating from the seventh grade, he lived and worked in Tashkent. In 1937, Rozov was drafted into the Red Army. Participated in the Soviet-Finnish war. From July 1941 – participated in World War II. In 1943, Rozov graduated from the Accelerated Course of the Infantry School.
   Until December 1944, he was a company commander in the 176th Guards Rifle Regiment of the 59th Guards Rifle Division of the 46th Army of the 2nd Ukrainian Front. He worked hard to liberate Hungary. On December 4, 1944, Rozov's company crossed the Danube near the city of Erchi, captured the platsdarm on the coast, saved it, and repulsed the counter-attacks of many Germans.
   By the Decree of the Presidium of the Supreme Soviet of the USSR of March 24, 1945, Lieutenant of the Guard Nikolai Rozov was awarded the title of Hero of the Soviet Union.
   He lived in Tashkent and worked in a factory. He died on August 8, 2000 in Moscow.