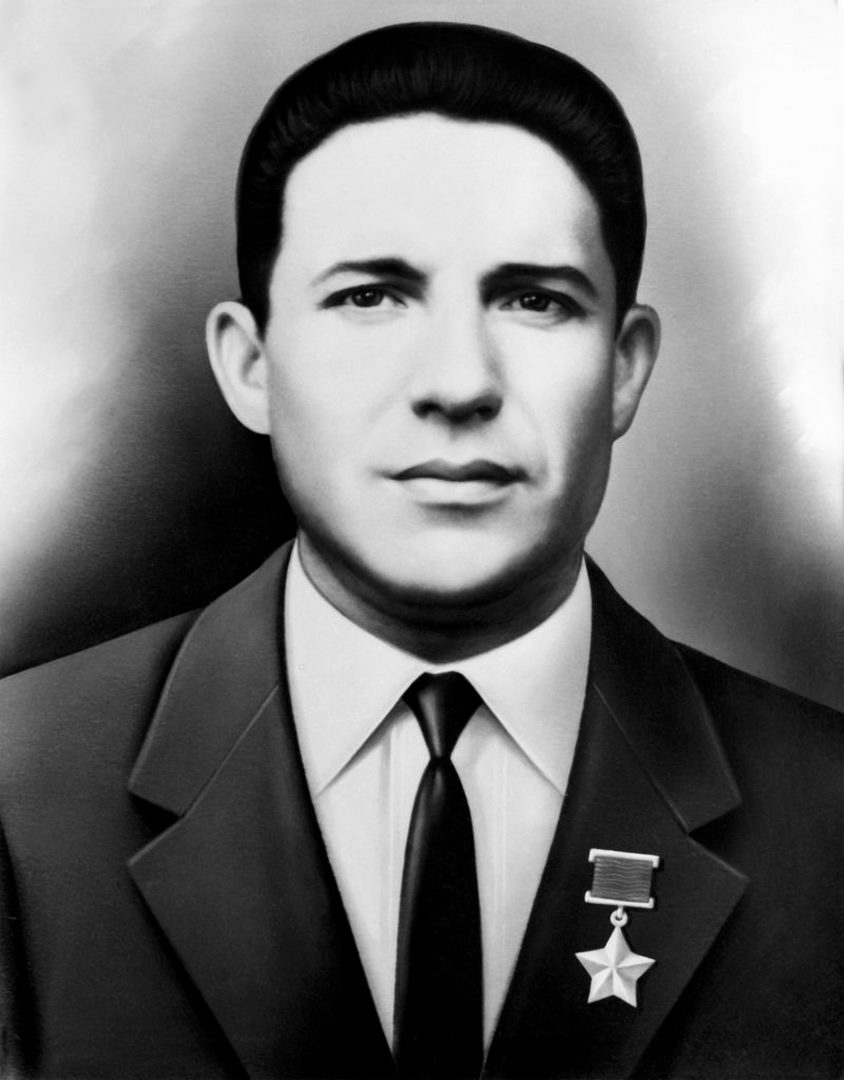 RIBALKO VASILIY IVANOVICH
lieutenant, World War II veteran, Hero of the Soviet Union (13.09.1944)
   He was born on August 29, 1921, in the village of Dibrovka (now Zolotonoshsky District, Cherkasy Region, Ukraine). After graduating from high school, he worked on the construction of a railway station. In the Red Army since 1943. During World War II, he was commander of the mortar count in the 861st Rifle Regiment of the 294th Rifle Division of the 52nd Army of the 2nd Ukrainian Front. He fought for the liberation of Cherkasy and Vinnytsia.
   During the battles in the village of Rizhanovka, Zvenigorod district, he intelligence of the enemy's firearms and asked to direct the mortar fire at him, which allowed the artillery battalion to attack and break through the enemy's defenses. In the battles for the village of Taranovka in Bershad district, he personally killed 14 enemy soldiers and officers, as well as rescued the wounded commander from gunfire.
   By the Decree of the Presidium of the Supreme Soviet of the USSR of September 13, 1944, Lieutenant Ryalko Vasily Ivanovich was awarded the title of Hero of the Soviet Union "For exemplary performance of the command's combat missions, courage and heroism in the fight against the Nazi invaders on the front".
   Released as a lieutenant. He lived in Yangiyul, Tashkent region of the Uzbek SSR.
   He died on May 20, 2005, and was buried in the Glorious Alley of the City Cemetery in Cherkasy.
ORDER OF THE PATRIOTIC WAR, 1ST CLASS
Order Of The Red Banner Of Labor"