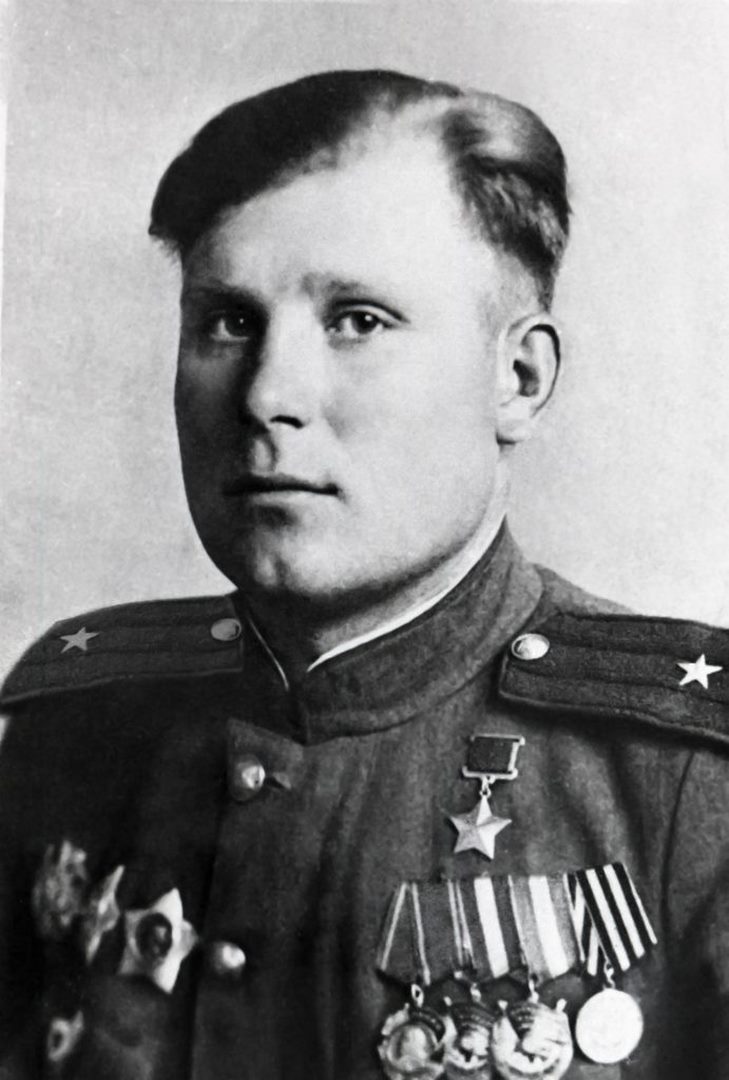 REMIZOV VAZILY GRIGORIEVICH
Colonel, Participant of World War II, The Hero of the Soviet Union (February 27, 1945)
   Vasily Remizov was born on January 1, 1917 in the village of Dedyashevka (now Sengileevsky district of Ulyanovsk region). After graduating from the seventh grade, he lived in Tashkent and worked as the head of the "Dinamo" society in Tashkent. In 1938, Remizov was drafted into the Red Army. In 1940 he graduated from the Leningrad Infantry School. From July 1941, he fought in World War II. He was wounded twice.
   Until January 1945, Major Vasily Remizov commanded the battalion of the 218th Guards Rifle Regiment of the 77th Guards Rifle Division of the 69th Army of the 1st Belorussian Front. He worked hard to liberate Poland. On January 14, 1945, Remizov's battalion took part in breaking through three German defensive lines from a bridgehead on the west coast of Vistula. During the next attack, he took an active part in the battles to liberate the towns of Zvolen and Radom. In the battles for Radom, Remizov personally killed a group of enemy soldiers stationed in one of the houses. Remizov's battalion crossed the Varta River three times, captured many prisoners and booty of war in January 1945, and liberated 250 settlements.
   By the Decree of the Presidium of the Supreme Soviet of the USSR of February 27, 1945, "For exemplary performance of command duties and courage and heroism in battles with German invaders", Colonel Vasily Remizov was awarded the title of "The Hero of the Soviet Union".
   He died on July 3, 2000, and was buried in Gorbrus Cemetery in Moscow.
ORDER OF SUVOROV 1, 2, 3 DEGREES
ORDER OF ALEXANDER NEVSKY
ORDER OF THE GREAT PATRIOTIC WAR 1ST AND 2ND CLASS