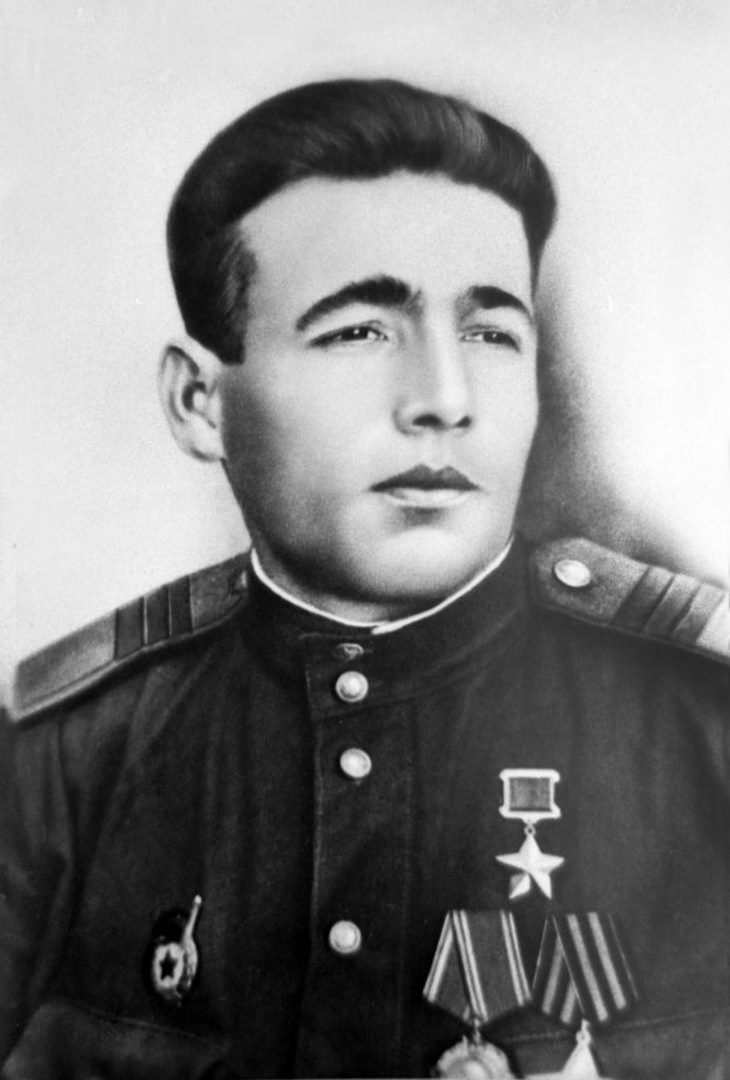 RAHIMOV ABDUSATTOR 
Junior Sergeant, Participant of World War II, The Hero of the Soviet Union (January 10, 1944)
   He was born on January 20, 1920 in Namangan in a working-class family. He was Uzbek. He had an incomplete secondary education. Before being called up for service, he worked in an oil refinery.
   He participated in World War II from 1941. On the night of September 30-October 1, 1943, the gunner of the 1144th Infantry Regiment (the 340th Artillery Division of the 38th Army of the Voronezh Front) Junior Sergeant Rakhimov was one of the first to cross the Dnieper near the village of Borki in Kiev's Vishgorod district. He took part in battles to hold and expand the bridgehead, inflicting heavy damage on the enemy's manpower and equipment.
   By the Decree of the Presidium of the Supreme Soviet of the USSR of January 10, 1944, "For exemplary performance of combat duties, courage and heroism in the fight against Nazi invaders on the front", Junior Sergeant Abdusattor Rahimov was awarded the title of "The Hero of the Soviet Union".
   He died on June 2, 1992.
ORDER OF THE PATRIOTIC WAR, 1ST CLASS
MEDAL FOR MILITARY MERITS