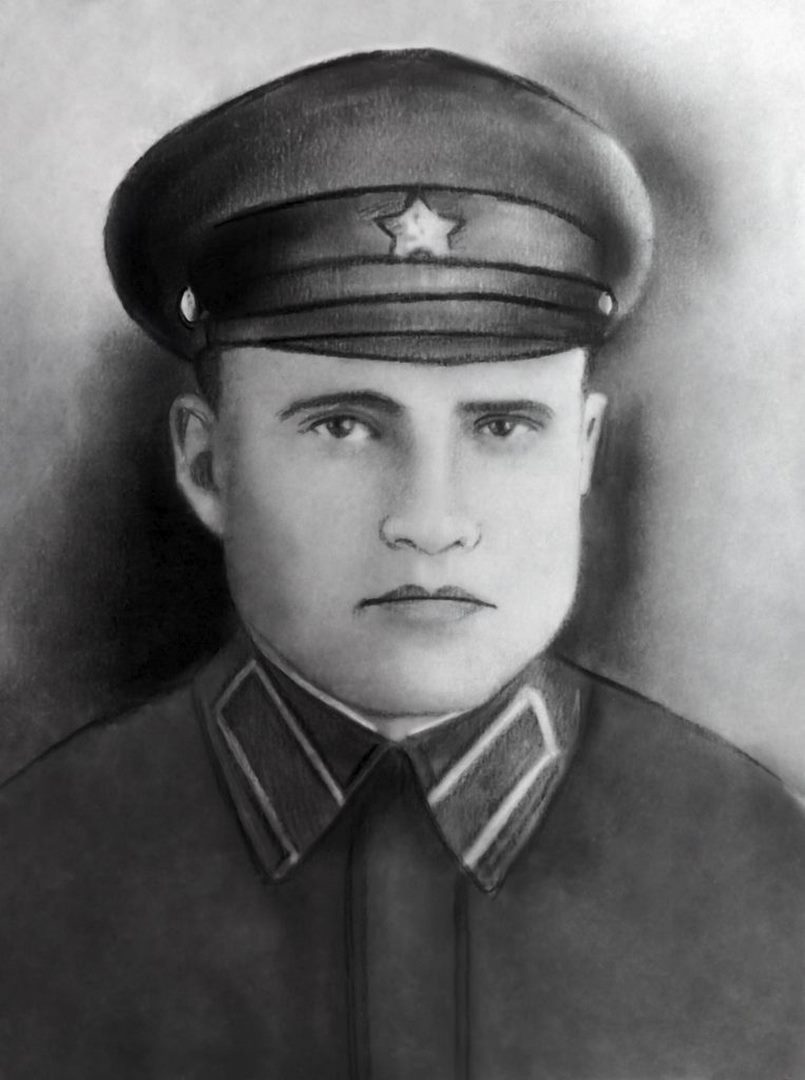 PISHCHULIN ANDRIAN ABRAMOVICH
Senior Lieutenant of the Guard, Participant of World War II, The Hero of the Soviet Union (November 17, 1943)
   He was born in a peasant family in the village of Semenovka. Nhe was Russian. He finished the 4th grade of primary school.
   From 1925 to 1939, he served in the Red Army. In 1930 he graduated from the Omsk Infantry School named after M.V. Frunze.
   He lived in Uzbekistan. In June 1941, he was again drafted into the army by the military commissariat of the Takhta-Kupirsky district of the Karakalpak Autonomous Soviet Socialist Republic. He had been involved in the wars since August 1941.
   On September 22, 1943, the commander of the motorized infantry battalion of the 51st Guards Tank Brigade (the 6th Guards Tank Corps of the 3rd Guards Tank Army of the Voronezh Front) Senior Lieutenant Pishchulin was an active part in crossing the Dnieper near Grigorovka (now Kanevsky District, Ukraine). The battalion could hold the captured bridgehead for 3 days and repulsed the enemy attacks. He was wounded, but he did not leave the battlefield. It was the foundation for the whole brigade to cross to the right bank. On September 24, 1943, he died because of his wounds at a military hospital. He was buried in the village of Grigorovka.
   By the Decree of the Presidium of the Supreme Soviet of the USSR of November 17, 1943, "For his courage and heroism in crossing the Dnieper River, for exemplary performance of assigned tasks", Senior Lieutenant Pishchulin Andrian was awarded the title of "The Hero of the Soviet Union" (after his death).