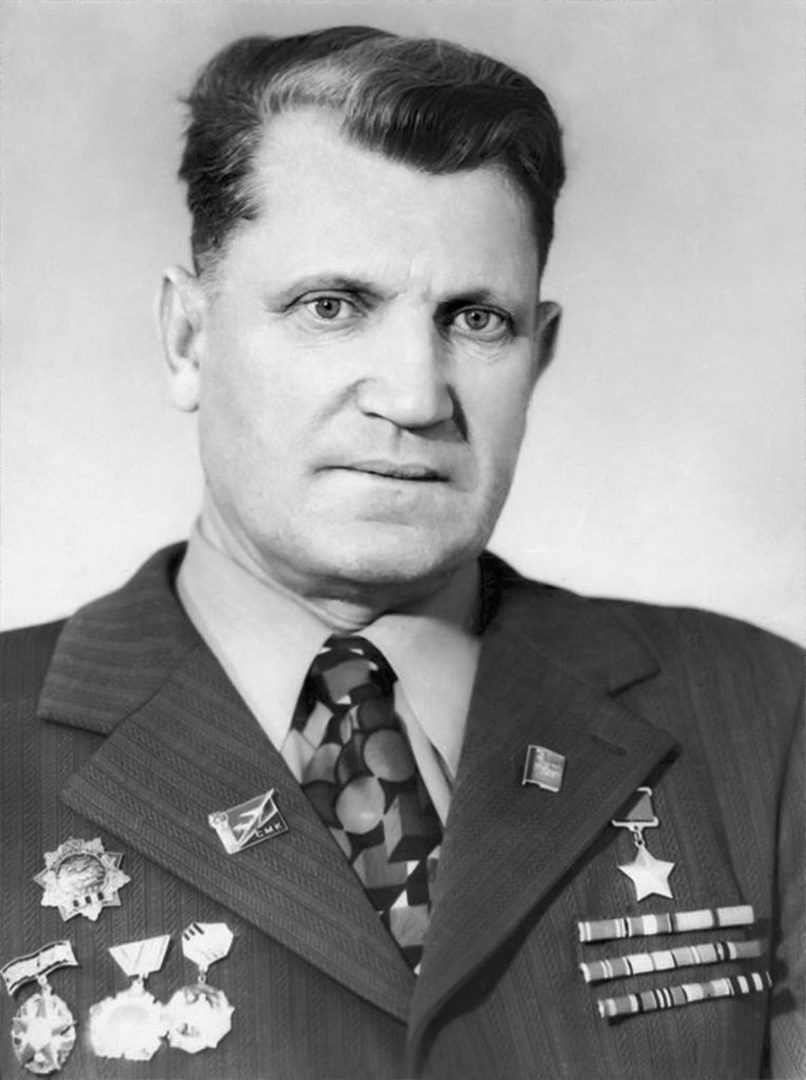 PAKHOMOV PYOTR MIKHAYLOVICH
Junior Sergeant, Participant of World War II, The Hero of the Soviet Union (October 30, 1943)
   He was born on March 20, 1921, in Millerovo (now Rostov region) in a working-class family. He was Russian. He finished the 6th grade of school. He worked as a mechanic in a train depot.
   In 1942 he was drafted into the Red Army by the Samarkand city military commissariat of the Uzbek SSR. From 1942, he served in World War II.
   On October 15, 1943, under enemy fire, 17 fighters led by him were the first to cross the Dnieper near the village of Radul, Repkinsky district, Chernihiv region, Ukraine. The paratroopers, led by Pakhomov, attacked the Nazi combat guard, pushed the enemy out of the trenches and moved to the shoreline; as a result he helped the 69th Artillery Division to cross the river.
   By the Decree of the Presidium of the Supreme Soviet of the USSR of October 30, 1943, "For exemplary performance of combat duties, courage and heroism in the fight against Nazi invaders on the front", Junior Sergeant Pakhomov Pyotr was awarded the title of "The Hero of the Soviet Union".
   After graduating from junior lieutenant courses in 1944, Pakhomov became an officer.
   He lived in Millerovo. He died March 17, 1993, and was buried in Millerovo.
ORDER OF THE PATRIOTIC WAR, 1ST CLASS