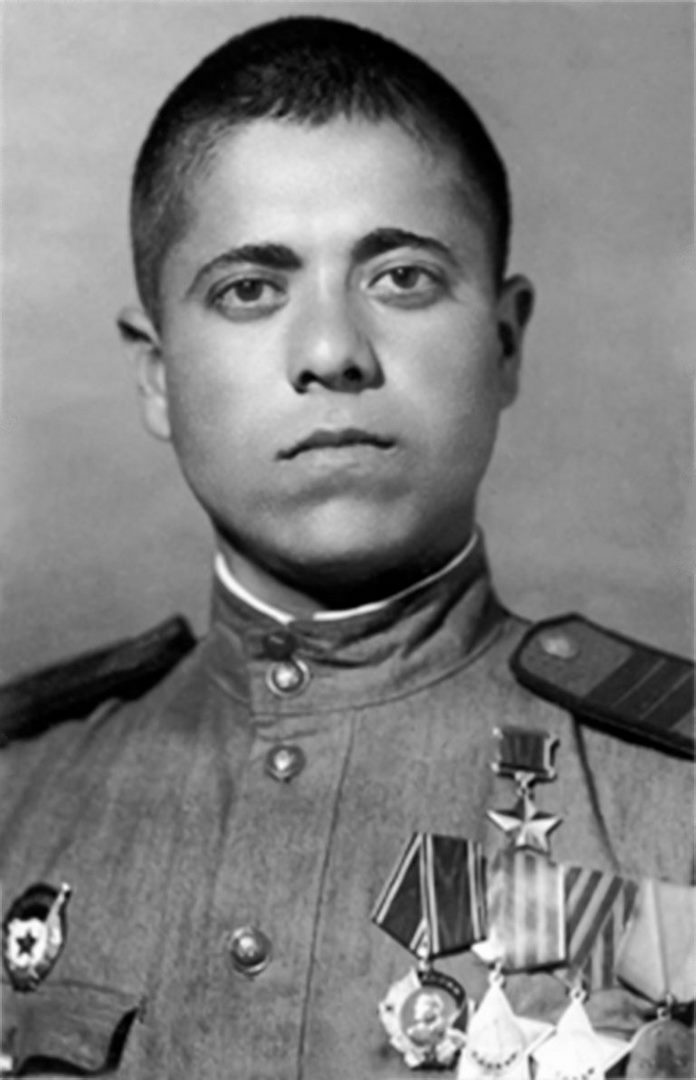 NURMETOV SATIM NURMETOVICH
Sergeant, Participant of World War II, The Hero of the Soviet Union (April 19, 1945)
   He was born on June 15, 1925 in Khiva (now Khorezm region, Uzbekistan) in a working-class family. He was Uzbek. He worked as an electrician.
   He was drafted into the Red Army in February 1943 and had fought on the front ever since. He was a group commander in the 3rd Belorussian Front, the 43rd Army, the 13th Guards Rifle Corps, and the 51st Guards Special Engineer Battalion.
   In the battles for the city of Konigsberg (now Kaliningrad) on April 7, 1945, as part of an assault group, he and four sappers moved to the rear part of an enemy artillery position and struck a sudden blow after the commander's signal.
   In battle, he killed the commander of the German artillery. The group captured 25 Nazis, and the rest of the enemy fled in panic, leaving undamaged cannon and many shells. After a while, the enemy launched a counterattack to retake the abandoned cannon. The sappers were defended with courage and tenacity. When the shots were fired, Nurmetov ordered the soldiers to use German cannon. As a result of fierce resistance, all Nazi counterattacks were repulsed and the position was maintained until the arrival of their units.
   By the Decree of the Presidium of the Supreme Soviet of the USSR of April 19, 1945, "For exemplary performance of command duties and bravery and heroism in the fight against Nazi invaders on the front", Sergeant Nurmetov Satim was awarded the title of "The Hero of the Soviet Union".
   He returned to Uzbekistan and lived in Urgench. He died on August 4, 1994.