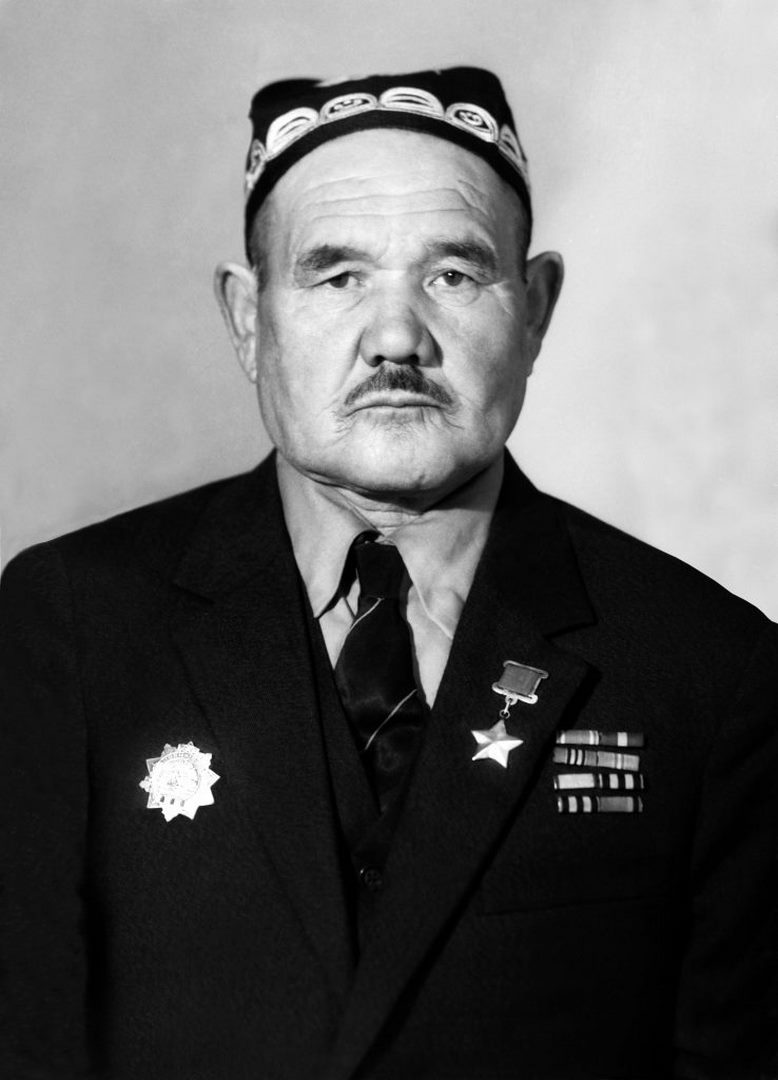 NURMANOV PRIMQUL
Senior sergeant, participant in World War II, Hero of the Soviet Union (February 22, 1944) 
   He was born on April 20, 1911 in the village of Akkurgan (now Payarik district of Samarkand region). After graduating reading, he worked on a collective farm. He served in the Red Army from 1937-1940. In June 1941, Nurmanov was drafted back into the army. From June 1942 – participated in World War II.
   In October 1943, Guards Sergeant Primkul Nurmanov was a group commander in the 178th Guards Rifle Regiment of the 60th Guards Rifle Division of the 6th Army of the 3rd Ukrainian Front. He fought valiantly in the Battle of the Dnieper. On October 26, 1943, Nurmanov's group was the first to cross the Dnieper River in the village of Razumovka, Zaporizhia District, Zaporizhia Region, Ukrainian SSR, and took an active part in the battles for the capture and preservation of the platsdarm. In the battle, Nurmanov personally destroyed 1 machine gun and 8 enemy soldiers. At night, he and his group repulsed the German counterattack and held the platsdarm until the main forces crossed the river.
   By the Decree of the Presidium of the Supreme Soviet of the USSR of February 22, 1944, Senior Sergeant Primkul Nurmanov was awarded the title of Hero of the Soviet Union "For exemplary performance of the command's combat duties and courage and heroism in the fight against the Nazi invaders on the front"
   He died on December 10, 1978 and was buried in Akkurgan.
ORDER OF GLORY 1, 2 AND 3 DEGREES