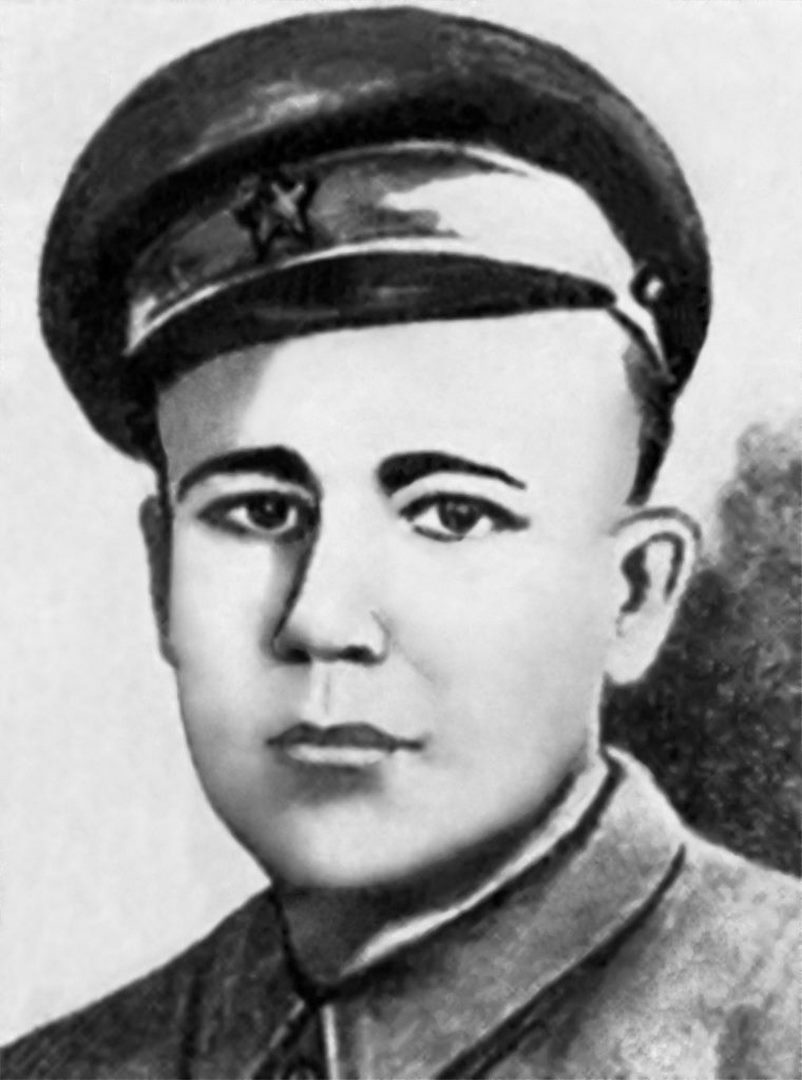 ALEXANDER SERGEEVICH MYASNIKOV
 private, participant in World War II, Hero of the Soviet Union (November 17, 1943)
 He was born in 1925 in the village of Vlasovo (now – Yermishinsky district of Ryazan region). He lived in the Tashkent region of the Uzbek SSR. He graduated from the eighth grade of the school. In January 1943, Myasnikov was drafted into the Red Army. He took part in World War II in July 1943 and was a group commander in the 69th Mechanized Brigade of the 9th Mechanized Corps of the 3rd Guards Tank Army of the Voronezh Front. He fought valiantly in the Battle of the Dnieper.
On September 22, 1943, Myasnikov's unit was one of the first to cross the Dnieper in the village of Zarubintsi, Kanevsky District, Cherkasy Region, Ukrainian SSR, and took an active part in the battles to seize and hold the platsdarm on the west coast.
In the battle for Zarubintsy, his unit destroyed 15 enemy soldiers and officers, and in the battles for the villages of Lukovitsy and Grigorovka, he destroyed about 50 more enemies. On September 29, 1943, Myasnikov died in battle. He is buried in the fraternal grave in the village of Mali Bukrin, Mironovsky district, Kiev region, Ukraine.
By the Decree of the Presidium of the Supreme Soviet of the USSR of November 17, 1943, Alexander Myasnikov (after his death) was awarded the title of Hero of the Soviet Union  "For his courage and heroism in successfully crossing the Dnieper, securing and expanding the platsdarm on the west bank of the river".
GOLD STAR MEDAL OF THE HERO OF THE SOVIET UNION
THE MEDAL OF "FOR COURAGE"