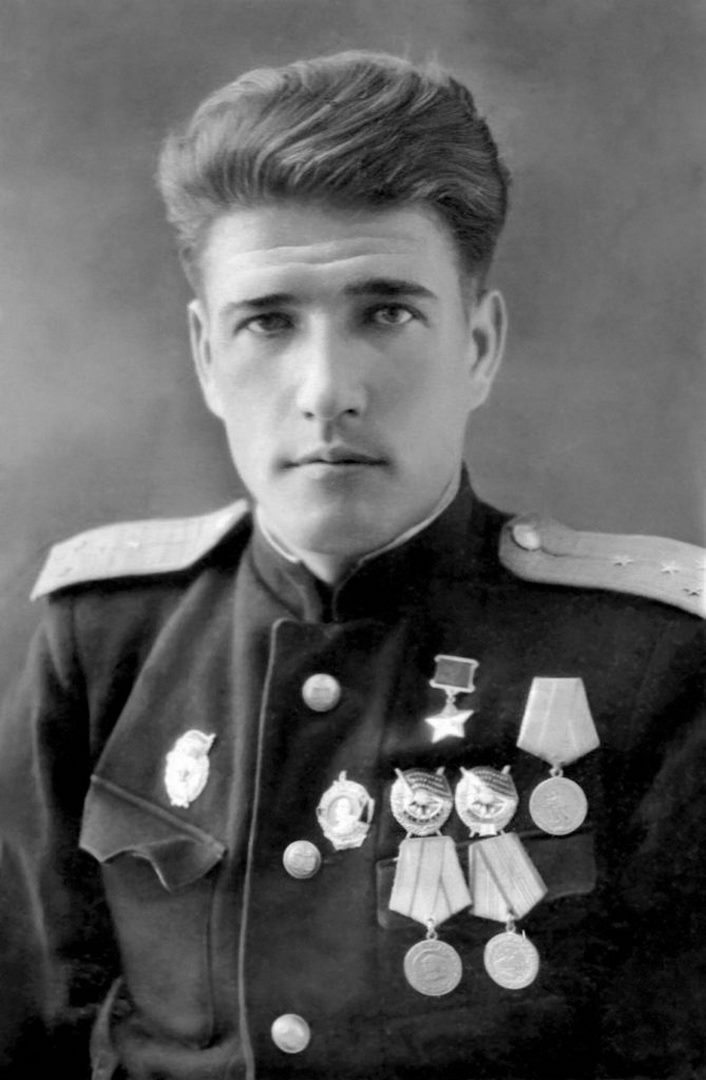 LOBANOV YEVGENY ALEKSANDROVICH
guard captain, participant in World War II, Hero of the Soviet Union (01.22.1944).
Pavlovsky was born on January 5, 1916, in the city of Posad (now Moscow Oblast). He graduated from the Moscow State Technical University named after Bauman. In 1935, Lobanov was drafted into the Red Army. In 1938 he graduated from the Yeisk Naval Aviation School. From June 1941 – participated in World War II.
Until November 1943, he was the commander of the 5th Guards Mine-Torpedo Aviation Regiment Squadron of the 1st Mine-Torpedo Aviation Division of the Air Force Black Sea Fleet.
By this time, it had carried out 235 combat flights to bomb seaports and bases, reconnaissance aircraft, monitor Soviet ships, and supply weapons to Crimean guerrillas. He personally sank 7 enemy vehicles and shot down 2 enemy planes.
By the Decree of the Presidium of the Supreme Soviet of the USSR of January 22, 1944, guards captain Yevgeny Alexandrovich Lobanov was awarded the title of Hero of the Soviet Union "For exemplary performance of the command's combat missions, courage and heroism in the fight against the Nazi invaders on the front".
In 1946, Lobanov was fired. He lived and worked in Tashkent.
He died on February 18, 1974 and was buried in Tashkent.
medal "For the Victory over Germany in the second world war 1941-1945"
MEDAL "FOR THE DEFENSE OF ODESSA"​
MEDAL FOR THE DEFENSE OF SEVASTOPOL​
MEDAL FOR THE DEFENSE OF KAVKAZ