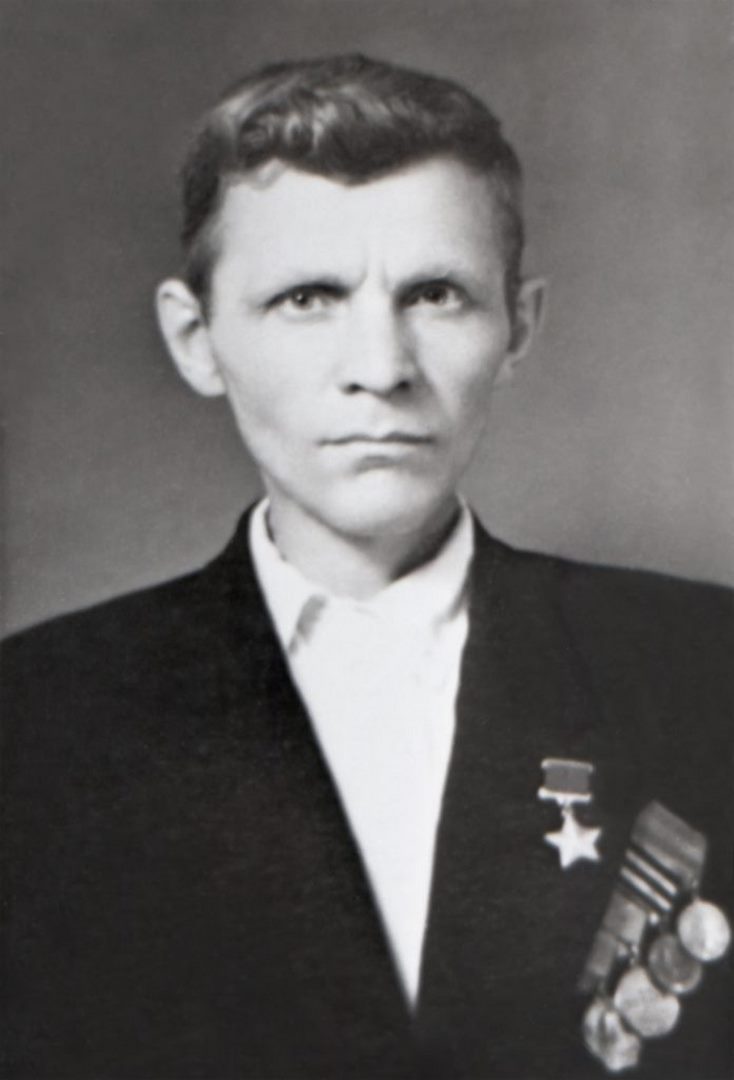 LOBANOV IVAN MIKHAYLOVICH
sergeant, participant of the Second World War Hero of the Soviet Union (October 30, 1943).
He was born on November 4, 1918 in the village of Novlenskoye (now Nerecht district, Kostroma region) in a peasant family. Nationality – Russian. He lived with his parents in Ivanovo. Graduated from 4th grade. He worked in the textile industry at the "Krasnaya Talka" factory in Ivanovo. He moved to Uzbekistan before the war. He worked as a shift foreman at the Tashkent Geological Exploration Trust.
In December 1941 he was drafted into the Red Army. He was drafted into the army in April 1942 and sent to the 69th Red Flag Rifle Division. He took part in the battles of Tula and Smolensk as an archer. In the summer of 1943 he took part in the Battle of Kursk. He was soon transferred to the 20th Special Intelligence Company of the same division.
When the 69th Division attacked Sevskka, Mikhailovsky, Shostka, the village of  Novgorod-Seversky and the Dnieper, intelligence officer Ivan Lobanov warned the command in time about the approaching units of the enemy.
He worked hard to cross the Dnieper River. On October 12, 1943, Sergeant Lobanov and a group of scouts crossed the right bank of the Dnieper in the village of Loyev (Gomel region).
The group captures the "language" and delivers it to the part. On October 15, Lobanov's detachment crossed the river as part of the division's paratroopers. The squad squeezes out two trenches of the enemy, repulses the enemy's counterattack 3 times, holds the position, and ensures the passage of the main forces of the division. Lobanov personally killed more than a dozen Nazis.
Sergeant Lobanov will fight until the end of the war. He liberated Ukraine and Poland, crossed the Vistula River and fought in Warsaw. Victory Day is celebrated in Germany. He died on March 19, 1996. He is buried in Balino Cemetery in Ivanovo.
By the Decree of the Presidium of the Supreme Soviet of the USSR of October 30, 1943, Sergeant Lobanov Ivan Mikhailovich was awarded the title of Hero of the Soviet Union "For his heroism and courage in crossing the Dnieper."
ORDER OF THE PATRIOTIC WAR, 2 ST CLASS