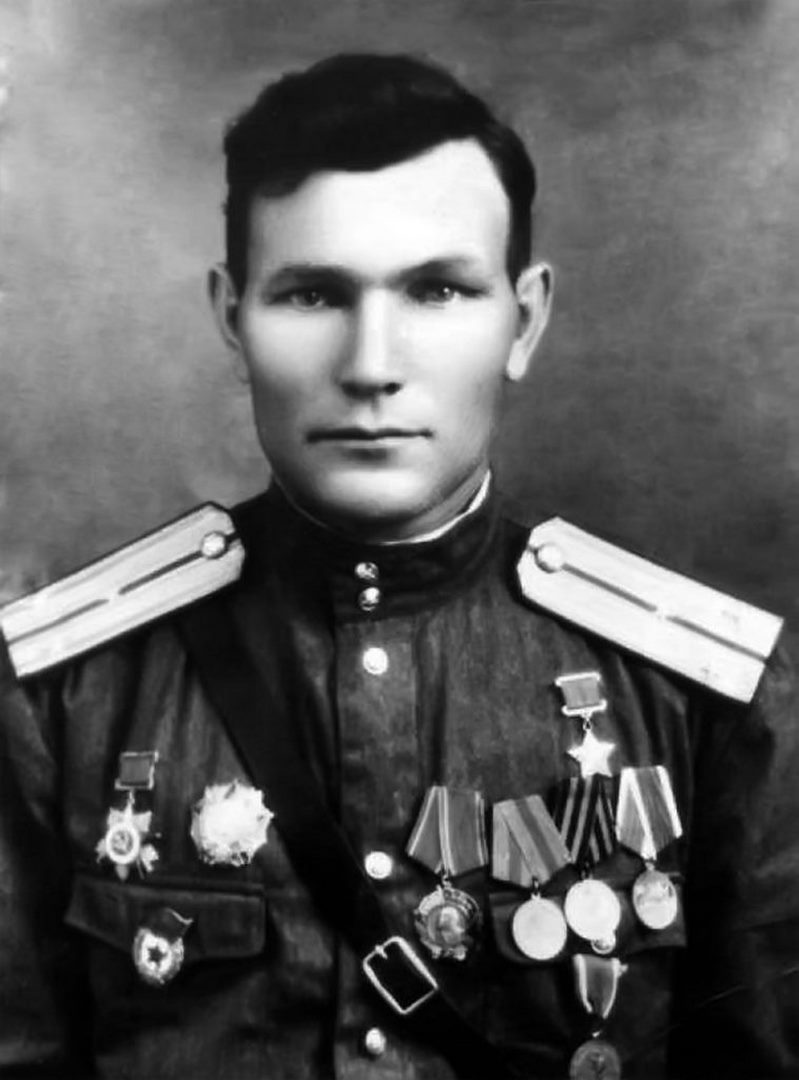 LARIONOV SEMEN ARXIPOVICH
senior lieutenant, participant in World War II, Hero of the Soviet Union (30.10.1943).
He was born on April 1, 1915 in the village of Cheremshan (now Cheremshan district of Tatarstan). After graduating from secondary school and engineering courses, he worked as a tractor driver. From 1934 he lived and worked in the Jambul region of the Kazakh SSR. He served in the Red Army from 1937-1939. After being released from the reserve, he studied at the railway technical school.
In December 1941, Larionov was recalled to the army by the Samarkand Military Commissariat of the Uzbek SSR. Participated in World War II from April 1942.
In October 1943, Senior Sergeant Semyon Larionov commanded the 69th Shooter Division of the 65th Army of the Central Front, the anti-tank battery of the 237th Shooter Regiment. He fought valiantly on the Dnieper.
On October 16, 1943, Larionov crossed the Dnieper, near the village of Radul, Repkinsky District, Chernihiv Region, Ukrainian SSR, as part of an offensive group, captured the platsdarm on the west coast and took an active part in the battles to capture it.
In 1944, Larionov completed a junior lieutenant course.
By the Decree of the Presidium of the Supreme Soviet of the USSR of October 30, 1943, Senior Lieutenant Semyon Larionov was awarded the title of Hero of the Soviet Union "For exemplary performance of combat duties, courage and heroism in the fight against Nazi invaders on the front. "
He died on December 29, 1984.
ORDER OF THE PATRIOTIC WAR, 2ST CLASS
ORDER OF ALEXANDER NEVSKY