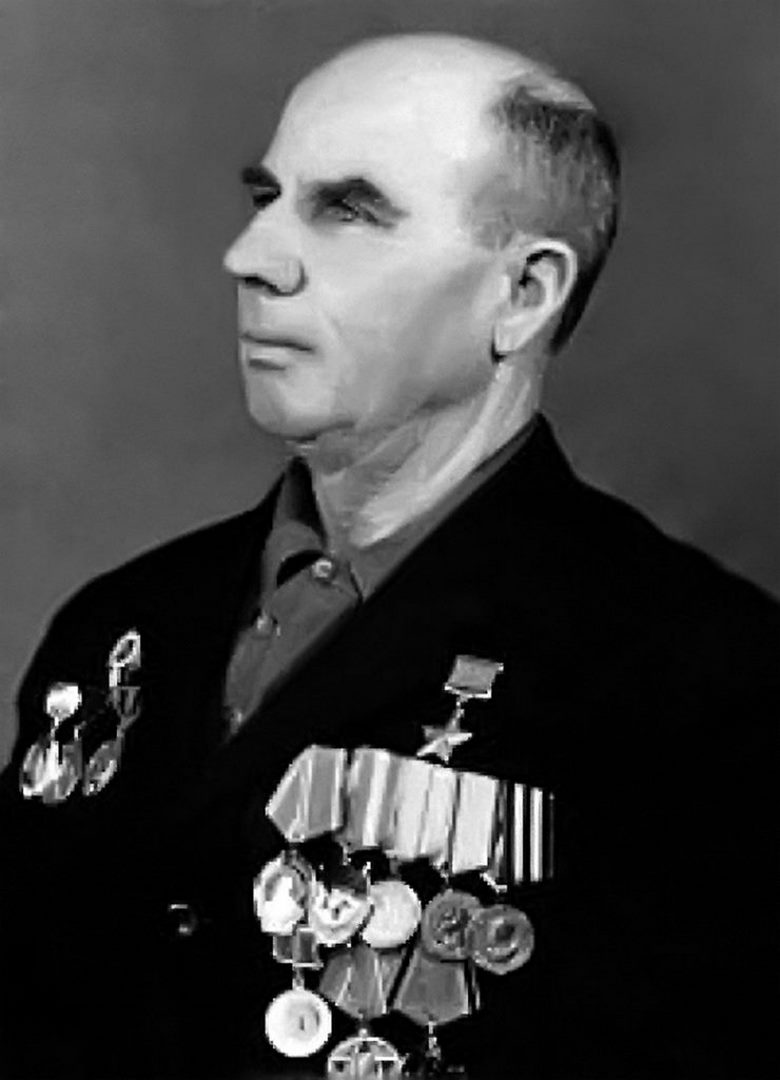 LAGUTIN VASILIY NIKOLAYEVICH
Guard Captain, participant in World War II, Hero of the Soviet Union (04.24.1944)
He was born on August 28, 1913 in the village of Konstantinovskoye, Petrovsky district, Stavropol Krai, in a peasant family. Graduated from 6th grade. He worked as a blacksmith in Grozny, a Chechen-Ingush Soviet Socialist Republic. In the Red Army since 1935. Uzbekistan was drafted by the Samarkand military commissariat of the USSR. In 1939, Khalkhin took part in the battles on the Gol River. Graduated from the junior lieutenants course.
Participated in World War II. In 1942, he completed a command training course.
On November 11, 1943, the commander of the 21st Guards Tank Brigade (5th Guards Tank Corps, 38th Army, 1st Ukrainian Front) led 14 tanks into the rear of the enemy in the village of Salivonki (Vasilkovsky district of Kiev region). then destroys 14 guns, about 45 cars, and many fascists. When a tank is hit by an enemy, it fights with a weapon. He is wounded, but manages to escape with the crew.
By the Decree of the Presidium of the Supreme Soviet of the USSR of April 24, 1944, Lagutin Vasily Nikolayevich was awarded the title of Hero of the Soviet Union "For exemplary performance of the command's combat missions, courage and heroism in the fight against the Nazi invaders on the front".
After the war, major Lagutin was released from the reserve. He lived and worked in Samarkand region. He died in 1981.
ORDER OF THE PATRIOTIC WAR, 2 ST CLASS