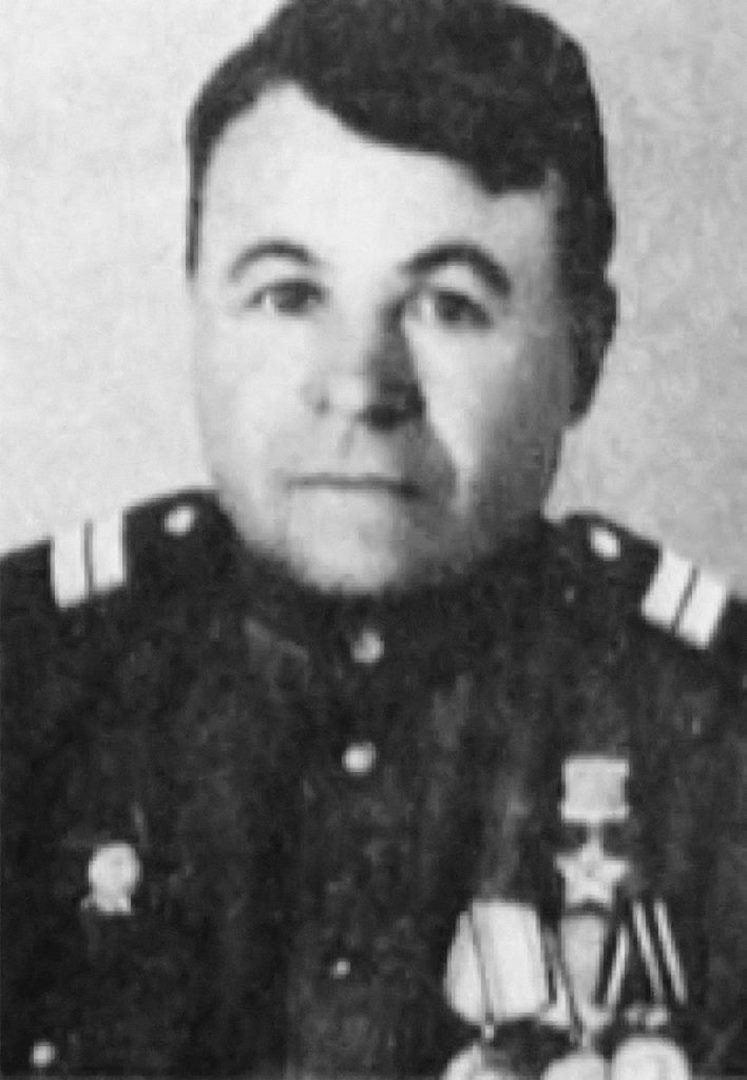 KRASHENINNIKOV IVAN FEDOTOVICH
Sergeant, Participant of World War II, The Hero of the Soviet Union (June 3, 1944)
He was born on January 22, 1909, in the village of Pashkino (now the northern district of the Orenburg region). After graduating from a village school and a mechanization school, he worked first in Tashkent as a turner and then as a plumber.
In 1942 he was drafted into the Red Army. During World War II, he was a shooter of the 1st Rifle Battalion of the 667th Rifle Regiment of the 218th Rifle Division of the 47th Army of the Voronezh Front. He was wounded three times in battles.
He fought in the Battle of the Dnieper. On September 24, 1943, the Ukrainian SSR provided uninterrupted communication between the units and the regimental command when crossing the Dnieper near Kanev, Cherkasy region.
On September 25, he was sent to the company with a combat order from the regimental headquarters. On the way, he was captured by three German soldiers, but managed to hide the order in his mouth. He snatched one of the enemy's machine guns, killed three of them, and successfully delivered the order to the company.
By the Decree of the Presidium of the Supreme Soviet of the USSR of June 3, 1944, "For exemplary performance of combat duties, courage and heroism in the fight against Nazi invaders on the front" Sergeant Ivan Krasheninnikov was awarded the title of "The Hero of the Soviet Union".
He lived in the village of Platovka of Novoshergievsky district of Orenburg region. He died on March 8, 1976.