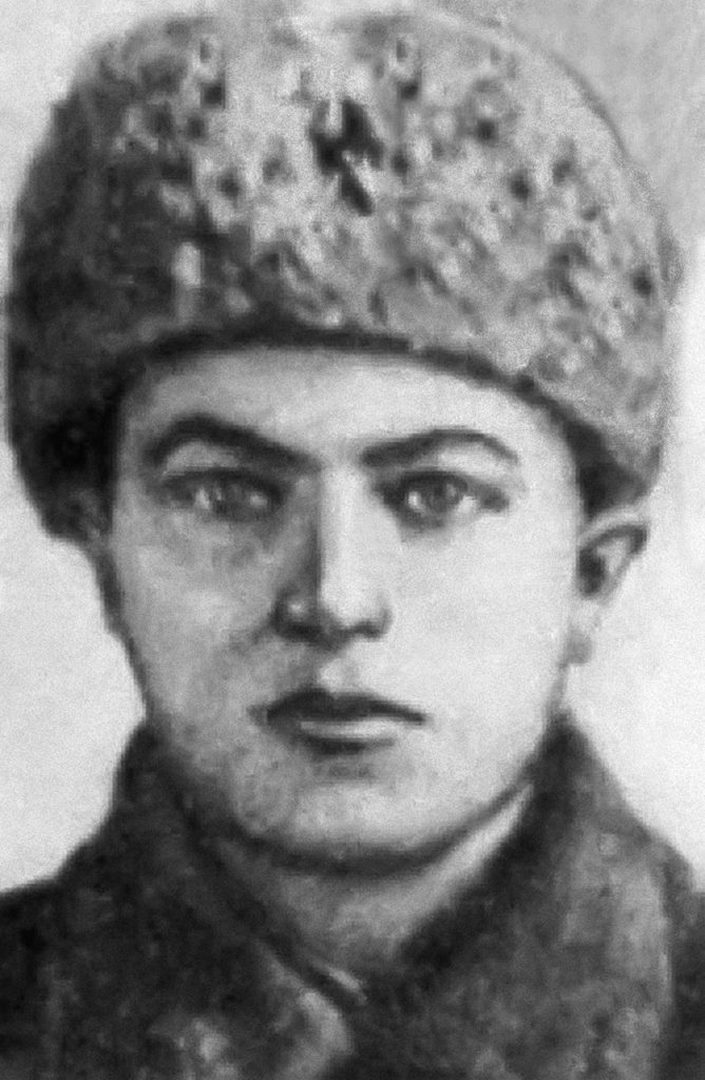 KORNEYKO VASILIY KHARITONOVICH
Junior Lieutenant, Participant of World War II, The Hero of the Soviet Union (March 27, 1944)
He was born in 1924 in the village of Yurchenkovo ​​(now Chuguevsky district of Kharkiv region). He finished the 9th grade of the school.
In October 1942 he was drafted into the Red Army.
During World War II, he commanded a machine-gun platoon of the 60th Guards Rifle Regiment of the 20th Guards Rifle Division of the 37th Army of the 3rd Ukrainian Front. In the summer of 1943 he was wounded in battle in Kharkov.
In March 1944, he struggled to cross the South Bugni River.
On the night of March 25-26, 1944, Korneyko's platoon crossed South Bug near the village of Natygailovka in the Voznesensky district of Nykolayev Region of the Ukrainian SSR and took an active part in the battles to capture and retention of the bridgehead on its western shore. Defending for two days, he destroyed many enemy soldiers and officers. He was killed in action on March 27, 1944.
By the Decree of the Presidium of the Supreme Soviet of the USSR of March 10, 1944, "For exemplary performance of combat duties, courage and heroism in the fight against Nazi invaders on the front" Junior Lieutenant Korneyko Vasiliy was awarded the title of "The Hero of the Soviet Union".