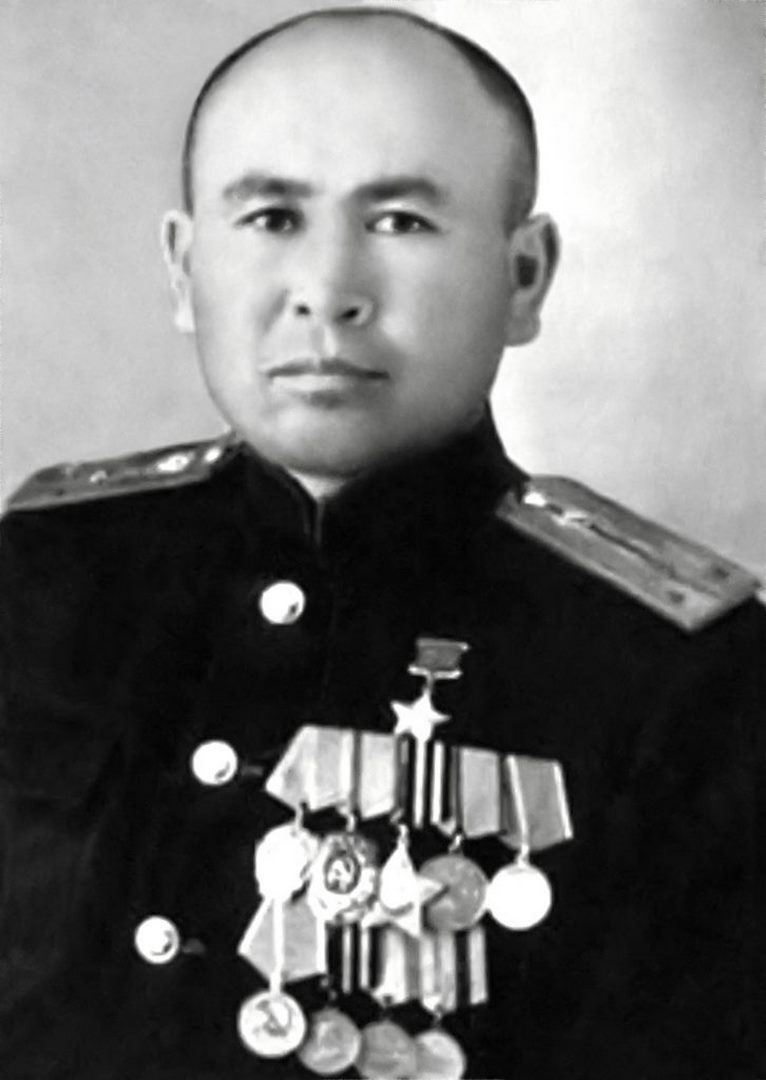 ILYASOV NAGI
corporal a participant in World War II Hero of the Soviet Union (03.24.1945)
He was born on November 6, 1920 in the village of the collective farm "Red Commune" of the Kyzylorda region of the Kazakh SSR. Kazakh.
In 1939 he graduated from the Tashkent Pedagogical College and began his career as a teacher of an elementary secondary school in the Verkhne-Chirchik district of the Tashkent region (1939-1940). Then he worked as a teacher of an incomplete secondary school named after E. Telman in his native village in the Terenozeksky district of Kzylorda region.
In 1942 he was drafted into the Red Army. He began the battle in the war in September 1942 near the village of Khalkhut near Astrakhan. He served as commander of the intelligence department of the 2nd Division, 473rd Artillery Regiment, 99th Rifle Division of the 46th Army, 2nd Ukrainian Front.
On the night of December 5, 1944, he was one of the first to cross to the right bank of the Danube River (southwestern part of the city of Budapest) as part of an assault group, he participated in battles in the capture of Mayoshkhaz (east of Erci, Hungary) and in repelling enemy counterattacks. He was wounded, but continued fighting. Scouts cut the road leading to Budapest, defeated the enemy convoy, blew up 9 cars.
By decree of the Presidium of the Supreme Soviet of the USSR dated March 24, 1945 "For the exemplary performance of the combat missions of command on the front of the struggle against Nazi invaders and the courage and heroism shown", corporal Nagy Ilyasov was awarded the title Hero of the Soviet Union.
He was demobilized in 1945. He lived in Alma-Ata and worked in the Glavrissovkhozstroy of the USSR Ministry of Land Reclamation and Water Resources. From 1981 was pensioner.
He died on May 6, 1987 in Almaty. He was buried in the city cemetery of Kzyl-Orda.
ORDER OF THE PATRIOTIC WAR, 1ST CLASS
Order of Glory, 1,2,3-ST CLASS