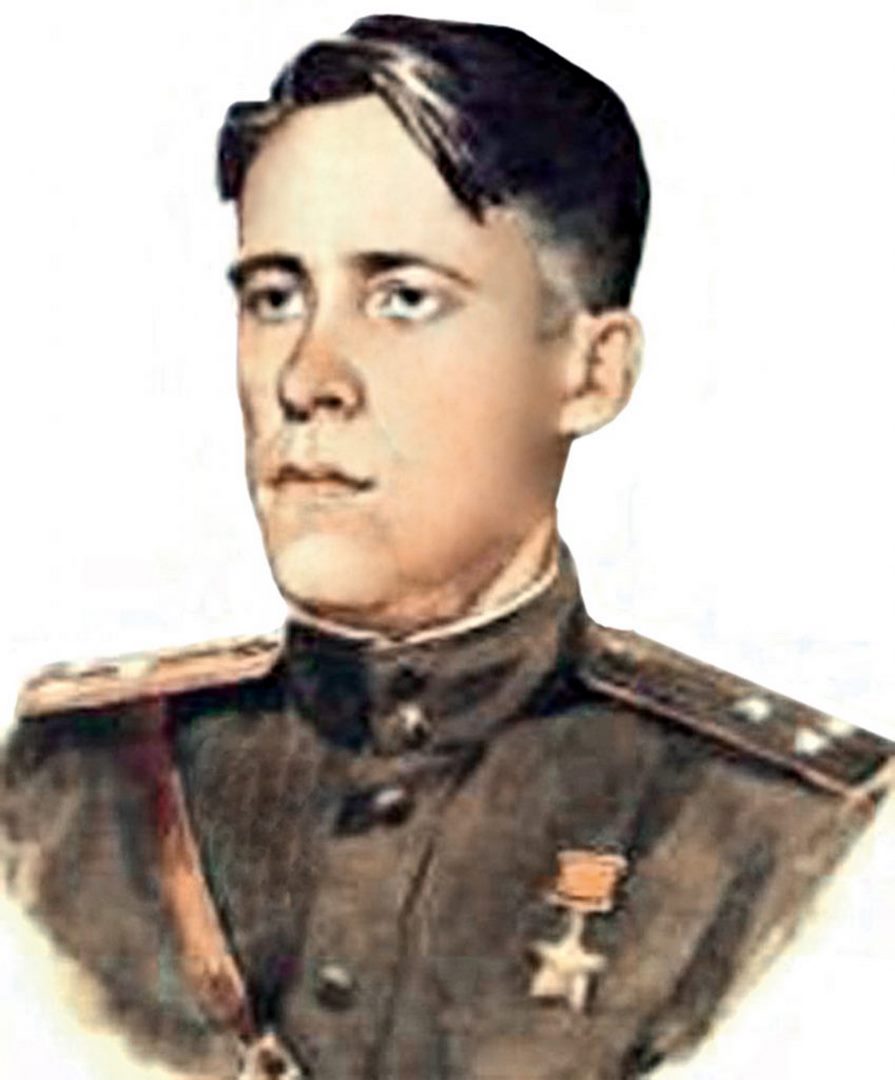 GOLUBENKO ALEKSEY ALEKSANDROVICH
Senior Lieutenant, Participant of World War II, Hero of the Soviet Union (May 31, 1945)
Alexei Golubenko was born on February 11, 1923 in Tashkent in a family of servants. He was Russian. He finished the 10th grade of school.
In July 1941 he was drafted into the Red Army. He had been involved in World War II since August of that year. In 1943 he graduated from the course of junior lieutenants. In April 1945, Senior Lieutenant Alexei Golubenko commanded the route of the 1st Belorussian Front, the 2nd Guards Tank Army, the 1st Mechanized Corps, and the 35th Mechanized Brigade. He was active in the siege of Berlin.
Golubenko's route was one of the first to break through to Weissenze, on the outskirts of Berlin, and moved forward despite heavy enemy fire. In battle, the company managed to destroy an enemy anti-tank infantry unit armed with faustpatron, and opened the way to the tank units. With the help of tanks, the company entered the city of Berlin and got into street fights.
Despite being wounded in battle, he continued to fight and control his route. After the second serious injury he was forced to leave the unit. During the battles in Berlin, Golubenko's company destroyed 6 artillery pieces, 4 anti-aircraft guns and 18 machine gun points, as well as 250 enemy soldiers and officers and captured 83 of them, as well as a large amount of combat equipment.
By the Decree of the Presidium of the Supreme Soviet of the USSR of May 31, 1945, "For exemplary performance of command duties and bravery and heroism in the fight against Nazi invaders on the front", Senior Lieutenant Alexei Golubenko was awarded the title of "The Hero of the Soviet Union".
He died on March 28, 2001 and was buried in the Tashkent Military Cemetery.
GOLD STAR MEDAL OF THE HERO OF THE SOVIET UNION
THE ORDER OF "THE RED BANNER"
THE ORDER OF "THE PATRIOTIC WAR OF THE I DEGREE"