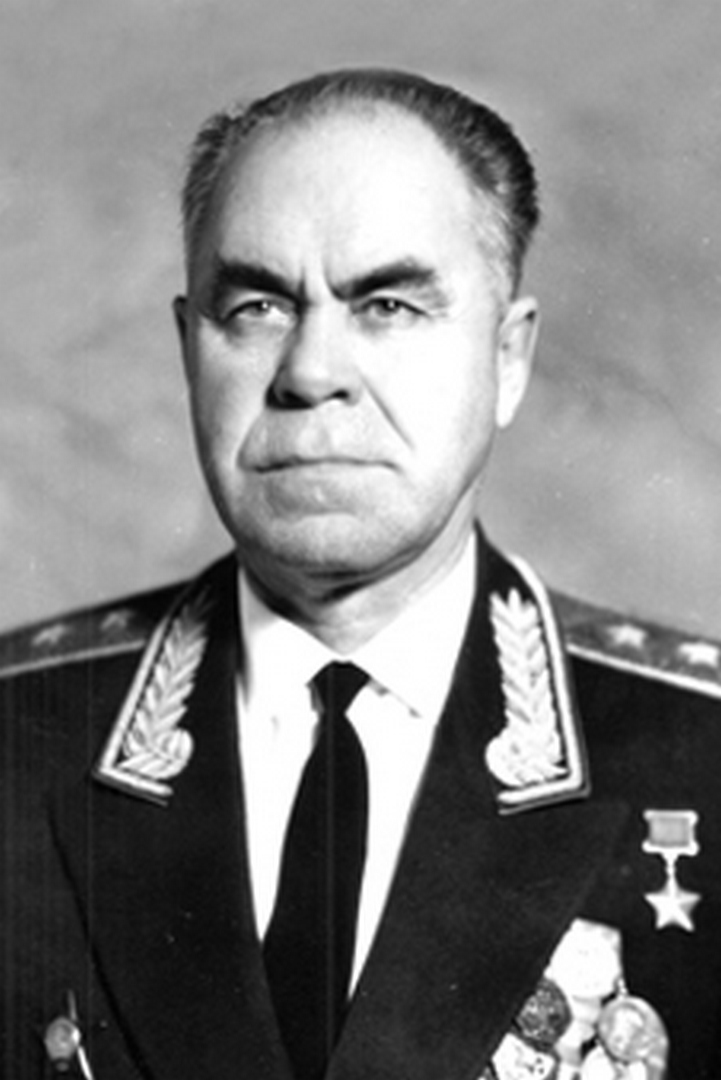 DYOMIN NIKITA STEPANOVICH

lieutenant general, a participant in World War II, Hero of the Soviet Union (03.24.1945)
He was born on October 31, 1910 in the village of Molokovo, Orekhovo-Zuyevsky district, Moscow region, in a working class family. Russian.
He worked first as a student and then as a plumber at the Syurupa weaving factory in Voskresensky district. In 1931 he graduated from the 3rd year of the Noginsk working faculty. He worked as the secretary of the Noginsk district committee of the Moscow region. Then, by decision of the Moscow Regional Party Committee, he headed the Komsomol organization of the Elektrostal plant.
In 1932 he was drafted into the Red Army. After graduating, he worked as an assistant to the head of the political department of the Komsomol at the Stalingrad Pilot School. In 1938 he graduated from the V.I. Lenin Military Political Academy named after V.I.Lenin (Department of Aviation). In 1939, he was appointed head of the propaganda department of the Political Department of the Red Army of the Far East.
From December 1941 in World War II. He was a commissioner of the 7th Aviation Corps, which formed the 2nd Guards Airborne Division (commander Major General P.Lyapin, N.S.Demin – Deputy Minister for Political Affairs). In 1943, Dyomin was appointed head of the political department of the 17th Guards Rifle Corps, led by Lieutenant General A.Bondarev. They defeated Field Marshal F.Schorner's army in the Battle of Prague, captured a few, and fought together until Victory Day, ending the war on May 12, 1945.
After the end of World War II, N.S.Dyomin became the head of the army's political department. From September 1957 – Member of the Military Council – Head of the Political Department of the Baltic Military District. Member of the Military Council since June 1960 – Head of the Political Department of the Turkestan Military District. From April 1966 – Deputy Chairman of the Central Committee of the Air Force and Navy Volunteers.
The Decree of the Presidium of the Supreme Soviet of the USSR of May 7, 1965, Demin Nikita Stepanovich was awarded the title of Hero of the Soviet Union, "On the occasion of the Commander-in-Chief's exemplary performance of combat missions, his courage and heroism in the fight against Nazi invaders, his skillful management of party and political affairs in combat, and the 20th anniversary of the Victory of the Soviet People in World War II."
He died on May 27, 1989. He was buried in Kunsevsky Cemetery in Moscow.
GOLD STAR MEDAL OF THE HERO OF THE SOVIET UNION
THE ORDER OF "THE RED BANNER"
THE ORDER OF "SUVOROV" OF THE 1ST,2ND,3RD DEGREES
THE ORDER OF "THE PATRIOTIC WAR OF THE 1ST,2ND DEGREES"