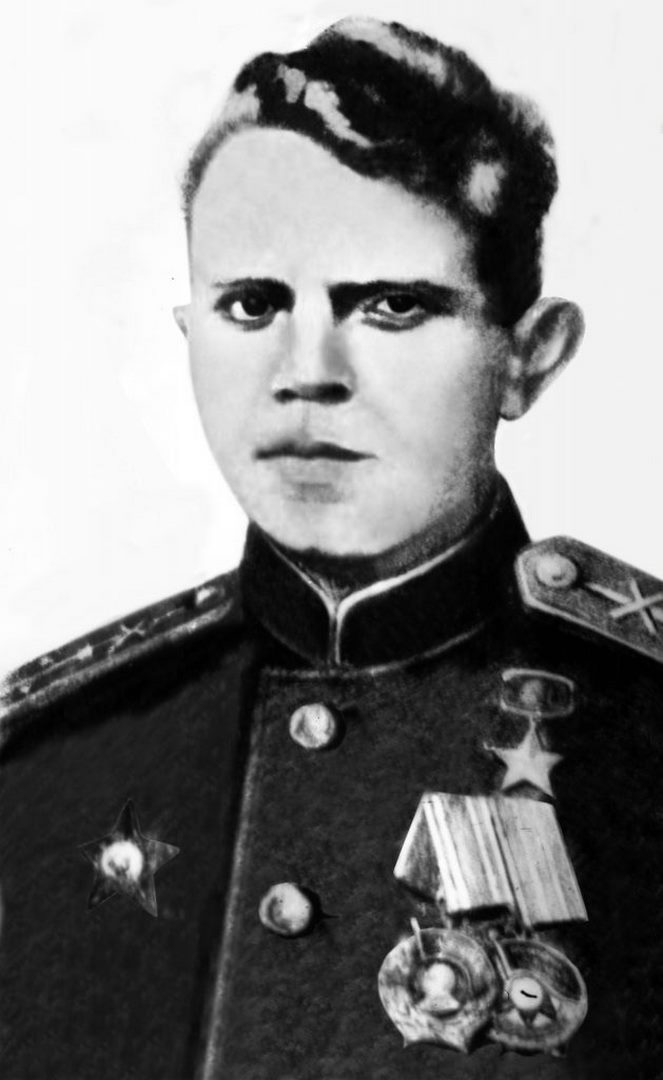 BELYAKOV IVAN DEMENTEVICH

Senior Lieutenant, Participant of World War II, The Hero of the Soviet Union (October 26, 1943)
He was born in the village of Burannoe (now Sol Iletsk district, Orenburg region) in a family of peasants. He finished the elementary school in his village. In 1935 Belyakov moved to the city of Kanibadam, Tajikistan SSR. He continued his studies here and worked at the same time. He was involved in the construction of the "Great Fergana" canal and worked as an accountant at the main post office in Kokand.
In 1940 he was drafted into the Red Army by the Kokand city military commissariat. In 1941 he graduated from the Almaty Military Academy.
He was a participant in World War II since March 1943. He took part in the battles on the Stepnoy and 2nd Ukrainian fronts, took part in the liberation of the Ukrainian SSR. He fought valiantly in the Battle of the Dnieper. By this time, Senior Lieutenant Ivan Belyakov was in charge of the mortar route of the 793rd Rifle Regiment of the 213th Rifle Division of the 7th Guards Army.
On the night of September 26-27, 1943, Belyakov's route crossed the Dnieper near the village of Dneprovokamenka, Verkhnedneprovsky District, Dnepropetrovsk Oblast. The art of the company fired mortars from the east coast, destroying the enemy's manpower and equipment, allowing the attackers to cross the river successfully and capture the platform. Belyakov with his own units, crossed the river with mortars and ammunition, along with the advanced units of the regiment.
Moving forward, Belyakov's unit crossed the Dnepropetrovsk-Kremenchug road on October 14 and took up combat positions near the village of Kalujino (now it is adjacent to the village of Dneprovokamenka to the village of Dneprovokamenka). On October 15, German units launched a counterattack with the help of about 50 tanks and armored vehicles. When all the mortar ammunition was used up, the company started a hand-to-hand battle. Belyakov and his comrades died in the battle.
He was buried in the village of Kamenka, Dneper, Dnipropetrovsk region, Verkhnedneprovskiy district.
By the Decree of the Presidium of the Supreme Soviet of the USSR of October 26, 1943, "For successfully crossing the Dnieper and capturing the platsdarm on the right bank" Senior Lieutenant Ivan Belyakov was awarded the title of "The Hero of the Soviet Union" (after his death).
GOLD STAR MEDAL OF THE HERO OF THE SOVIET UNION
THE ORDER OF "THE RED BANNER"