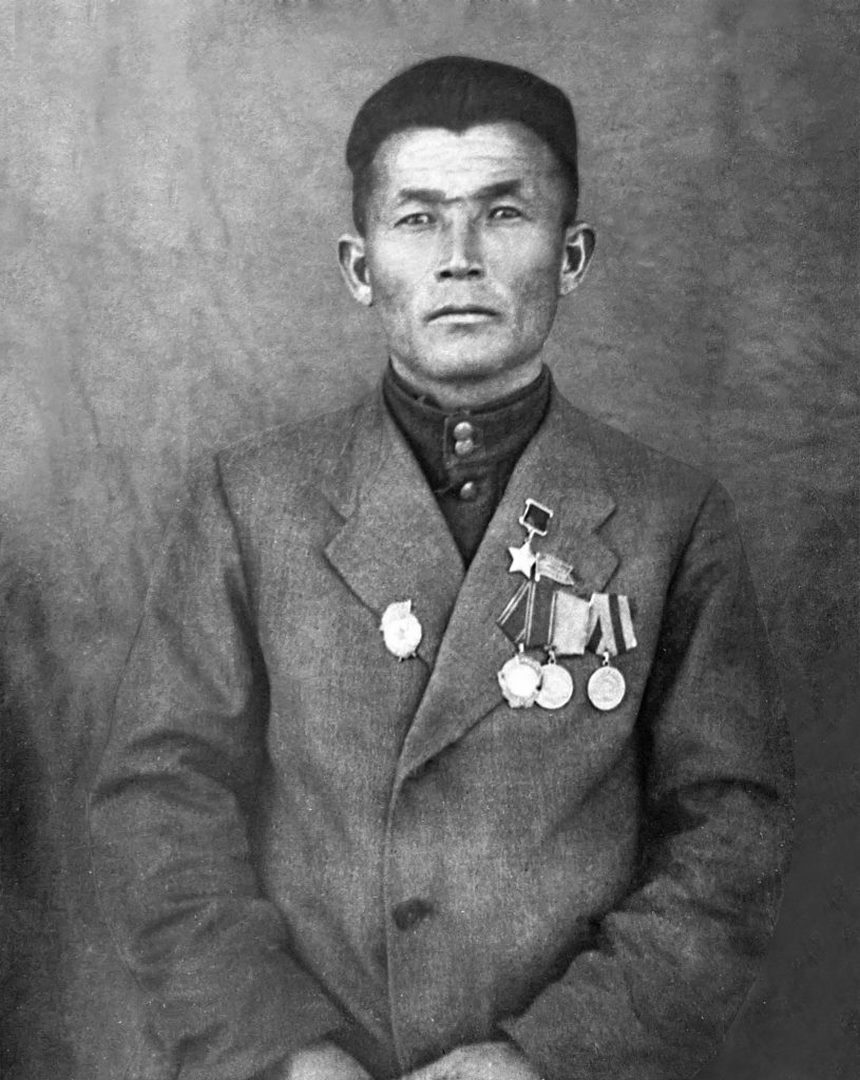 BALMAGAMBETOV MAKHASH
Sergeant of Guard, Participant of World War II, The Hero of the Soviet Union (February 22, 1944)
He was born in 1914 in the village №6 of the collective farm named after Akhunboboyev in Karaozak district of Karakalpakstan in a family of herdsmen. He was Kazakh.
He was drafted into the Red Army in 1943 by the military commissariat of the Karaozak district of the Karakalpak ASSR. He had been in the battles of World War II since March 1943.
On September 25, 1943, a special training battalion (7th Army of 73rd Guards Rifle Division) under the command of Sergeant of Guard Makhash Balmagambetov was one of the first to cross the Dnieper River in the village of Borodayevka of Verkhnedneprovsky District of Dnepropetrovsk Region and immediately went into the battle against the German warriors.
The unit assigned to Sergeant Balmagambetov repulsed three enemy counterattacks during the day and allowed other units of the artillery route to cross the river. During the evening attack, the militants stormed the outskirts of the village of Borodayevka and held their ranks until aid arrived.
At night of September 28, 1943, Sergeant Balmagambetov destroyed a house where enemy forces were stationed, thus he contributed to the movement of the battalion and the liberation of the village.
By the Decree of the Presidium of the Supreme Soviet of the USSR of May 16, 1944, "For exemplary performance of command duties and bravery and heroism in the fight against Nazi invaders on the front" Sergeant of Guard Balmagambetov was awarded the title of "The Hero of the Soviet Union".
In 1945, Senior Sergeant Makhash Balmagambetov left the army. He lived and worked in Nukus, the capital of the Republic of Karakalpakstan. He died on September 29, 1977.
GOLD STAR MEDAL OF THE HERO OF THE SOVIET UNION