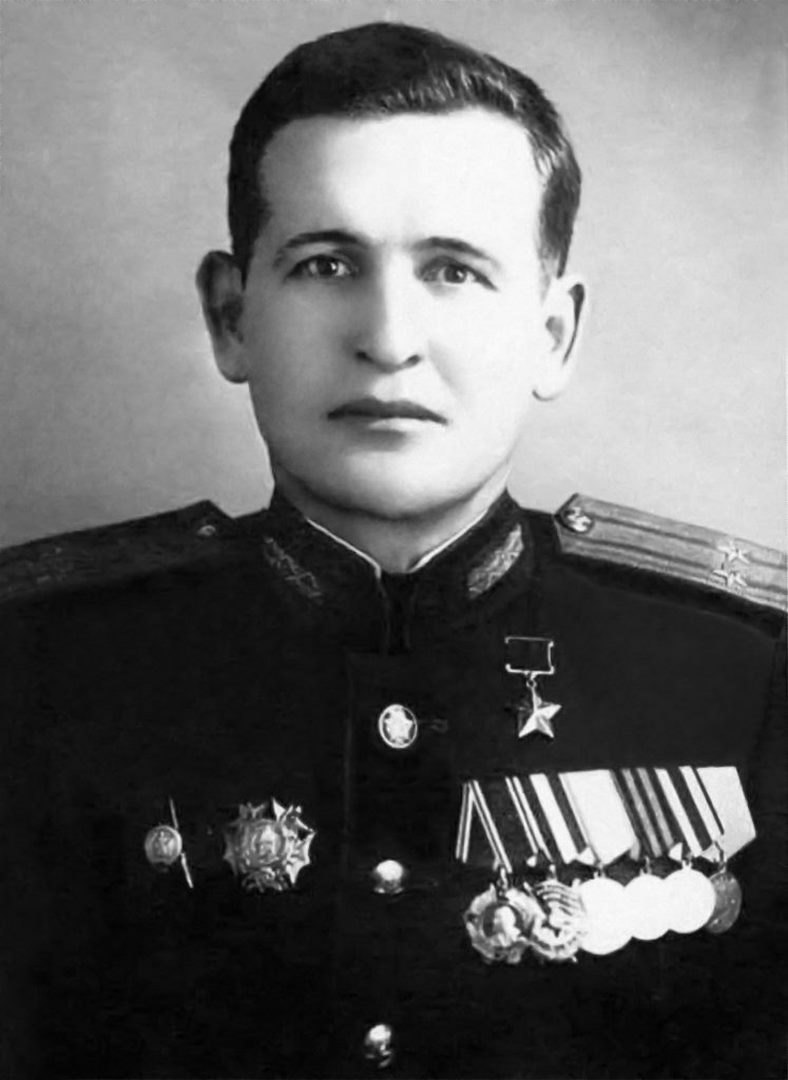 ALBETKOV VENIAMIN VALEYEVICH
major, A participant in World War II Hero of the Soviet Union (10.17.1943)
He was born on April 18, 1917 (May 1) in a family of servants. Tatar. He graduated from Tashkent Textile College with 3 courses. In the Red Army since 1939. In 1941 he graduated from the Yaroslavl Military Infantry School. On the front of World War II – since June 1941. He was the commander of the 2nd Artillery Battalion of the 383rd Artillery Regiment of the 121st Artillery Division of the 60th Army of the Central Front. In the fall of 1943, Albetkov's battalion killed about 600 enemy soldiers near the city of Rilsk. Albetkov's battalion prevented the Germans from crossing the Desna River near Oster. On September 26, Albetkov's battalion crossed the Dnieper River and captured the bridgehead. By the Decree of the Presidium of the Supreme Soviet of the USSR of October 17, 1943, Major Albetkov Veniamin Valeyevich was awarded the title of Hero of the Soviet Union. awarded with. After the war, V.V. Albetkov will continue to serve in the army. In 1948 he graduated from the Military Academy named after MV Frunze. In 1959, Colonel Albetkov was released from the reserve. He lived in Moscow. He died on April 17, 1984. Danilovsky was buried in the Muslim Cemetery in Moscow.
GOLD STAR MEDAL OF THE HERO OF THE SOVIET UNION
THE ORDER OF "THE RED BANNER"
THE ORDER OF "ALEXANDR NEVSKIY"
THE MEDAL OF "FOR COURAGE"
THE MEDAL OF "FOR THE VICTORY OVER GERMANY"
MEDAL "FOR MILITARY SERVICES"