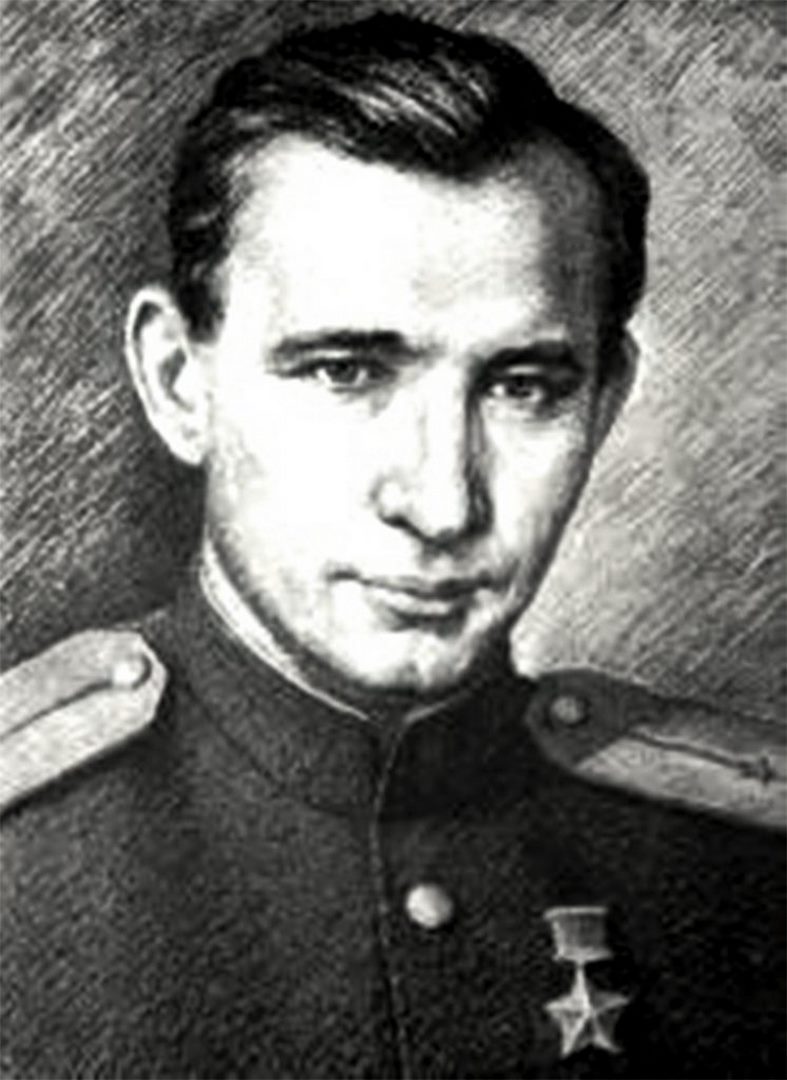 AKIMOV FYODOR FILIPPOVICH
Senior Sergeant, Participant of World War II, The Hero of the Soviet Union (October 17, 1943)
He was born on May 21, 1915, in the city of Aktobe of Aktobe region of the Republic of Kazakhstan in a working class family. He was Russian. He had incomplete secondary education. He lived and worked in Orjonikidze district of Tashkent region of the Uzbek SSR. He began to fight in the Red Army ranks in January 1941.
In September 1943, the commander of the machine-gun unit of the 705th Regiment (the 121st Artillery Division of the 60th Army of the Central Front) Senior Sergeant Fyodor Akimov was one of the first to cross the Dnieper River north of Kiev, but he was forced to retreat to the left bank of the river under enemy attack. Senior Sergeant Akimov then crossed the Dnieper once more and defended the group of fighters crossing the river near the Glebovka bank by firing at the enemy with machine guns, as a result artillery units crossed the Dnieper and entered the village of Kozarovich of Vishgorod district of Kiev region of Ukraine.
By the Decree of the Presidium of the Supreme Soviet of the USSR of October 17, 1943, "For exemplary performance of command duties in the fight against Nazi invaders, as well as for courage and heroism", Senior Sergeant Akimov Fyodor Filippovich was awarded the title of "The Hero of the Soviet Union".
After the war, F.F.Akimov left the army as reserve warrior. He lived and worked in Kibray town, Orjonikidze district, Tashkent region. He later lived in Tashkent and died on April 27, 1965. He was buried in Tashkent.
GOLD STAR MEDAL OF THE HERO OF THE SOVIET UNION
THE MEDAL OF "FOR COURAGE"