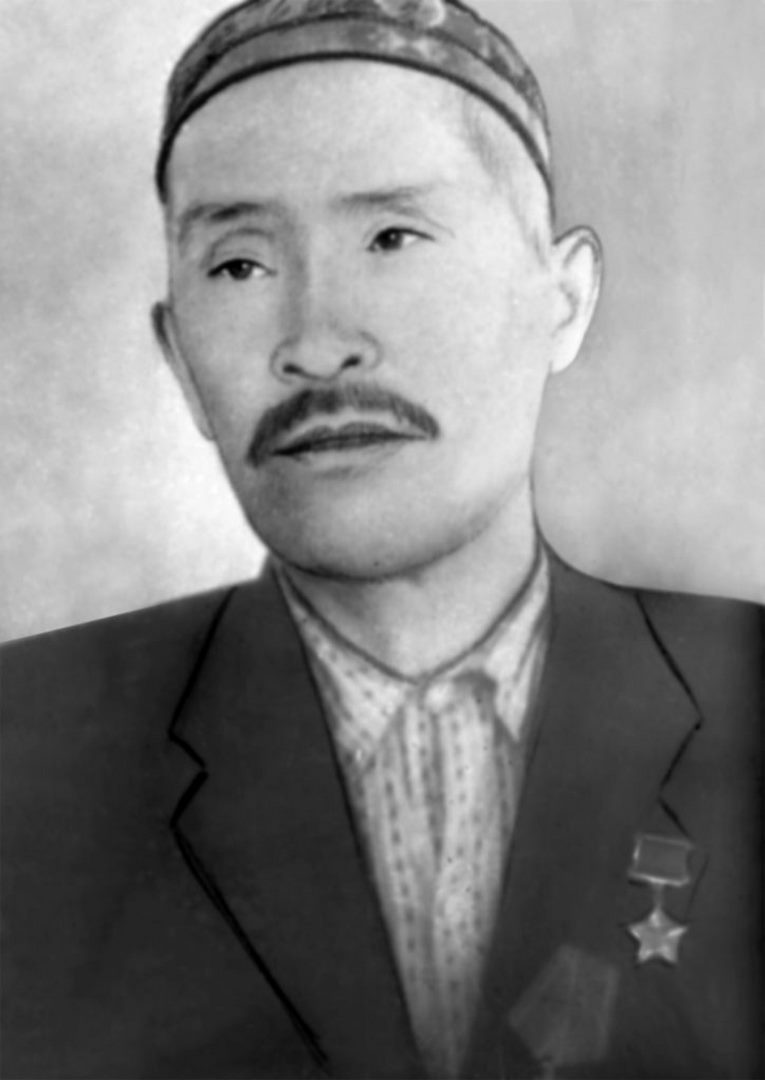 URINBOY ABDULLAYEV
Private, Participant of World War II, The Hero of the Soviet Union (March 24, 1945)
He was born on April 18, 1912 in the village of Bogyob of Turtkul district of the Republic of Karakalpakstan. He was Uzbek. With a primary education Urinboy Abdullayev began to work at a local collective farm.
Urinboy Abdullayev was drafted into the Red Army in January 1943 and began to fight on the front in May 1943.
At night of July 18, 1944, Urinboy Abdullayev was sent to the front line with a group of ten people led by Senior Sergeant Khakimyan Rakhimovich Akhmetgalin.
Near the Latvian city of Ludza, the reconnaissance group became under siege and fought the enemy's superior forces. The group did not lose the strategically important 144th hill near the village of Sunuplyava for a long time. Most people believe that the whole group was killed in this battle…
By the Decree of the Presidium of the Supreme Soviet of the USSR of March 24, 1945, "For exemplary performance of the command's combat missions in the fight against the Nazi invaders, as well as for courage and heroism" Private Urinboy Abdullayev was awarded the title of "The Hero of the Soviet Union" (after his death).
However, suffering a concussion Urunbay Abdullayev was captured by the Nazis after the battle on the 144th hill. As a result, he was brought to a concentration camp near Magdeburg.
After the war, Urinboy Abdullayev came to Ufa, but nostalgia persuaded him to return to the Karakalpak ASSR. There he worked on a collective farm.
Urinboy Abdullayev came to the same 144th hill where he fought for the first time after the war in May 1962, and then again on November 10, 1963.
Urinboy Abdullayev died on August 15, 1989.
GOLD STAR MEDAL OF THE HERO OF THE SOVIET UNION
THE ORDER OF "THE PATRIOTIC WAR OF THE I DEGREE"
THE MEDAL OF "FOR COURAGE"