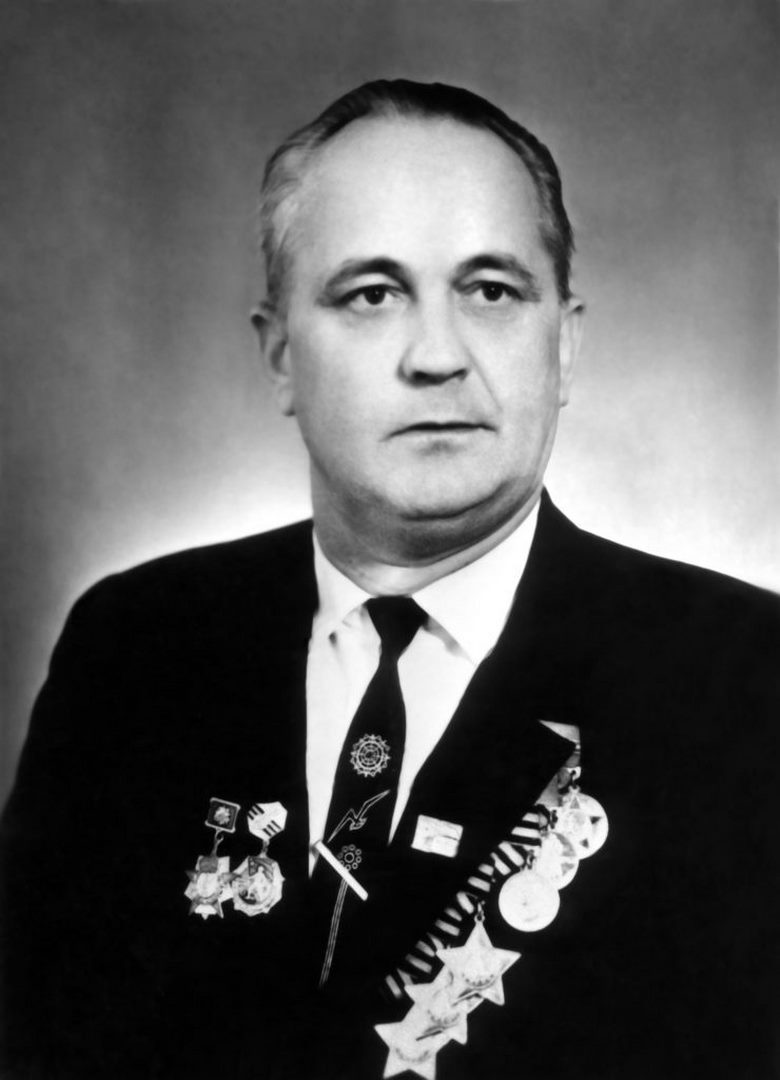 TKACHENKO ANATOLIY AKIMOVOCH
sergeant, a participant in World War II, Full holder of the Order of Glory (April 22, 1969)
He was born on May 24, 1924 in the village of Kamenovatka, Kirovograd region, now Zlatopolsky district, in a working class family. Ukraine. Finished 7th grade. He worked as a tractor driver in the Proletarsky district of Rostov region. In March 1943 he was drafted into the Red Army.
Learns to specialize in the reserve regiment. At the front since August of that year. He directed the entire battle route in the 1379th Infantry Regiment of the 87th Infantry Division, and later became the commander of the 76th Artillery Regiment. He fought on the 4th Ukrainian and 1st Baltic fronts. In the battles on the threshold of the city of Sevastopol on April 16, 1944, he destroyed 2 firing points with a direct target, struck the assault artillery, and destroyed more than 10 Nazis.
In April-May 1944, he broke through the German defenses in the Perekop region and stormed Sevastopol at his own expense, inflicting heavy casualties on the enemy and allowing the infantry to secure a firm foothold and advance. In the battles on the threshold of Sevastopol in the Belbek region alone on April 16, he destroyed 2 enemy machine guns, 2 firing points and dozens of enemy soldiers.
He was awarded the Order of Glory III degree by the order of May 13, 1944.
After the Crimean War, Tkachenko's division moved west. Participated in the liberation of Latvia and Lithuania in the 51st Army of the First Baltic Front; Destroys the German division on the Courland Peninsula. On August 16-20, 1944, he replaced a router who had died in the battles in the Kruopyay Fortress (Akmyanskiy District, Lithuania), killing 15 Nazis, 3 machine gun points and 2 armored vehicles. destroys the vehicle. He was injured but soon returned to his unit.
He was awarded the Order of Glory III degree by the order of August 23, 1944 (again).
On January 23-26, 1945, during the battles in the village of Rungi Ozolgraikshi (Latvia), the account opened fire directly, destroying 2 houses where the enemy base was located, 1 destroys machine guns and 10 Nazis. He was seriously wounded in the next battle on February 1 and will not return to the front.
He was awarded the Order of Glory of the II degree by the order of February 10, 1945.
Released in 1945. From 1954 he worked in the Ministry of Public Utilities in Tashkent.
By the Decree of the Presidium of the Supreme Soviet of the USSR of April 22, 1969, Tkachenko Anatoly Akimovich was again awarded the Order of Glory of the I degree.
He lived in Tashkent. He died on April 22, 1975. He was awarded the Order of the Patriotic War of the first degree, 3 Orders of Glory and medals.
FULL OWNERS OF THE ORDER OF "SLAVA"