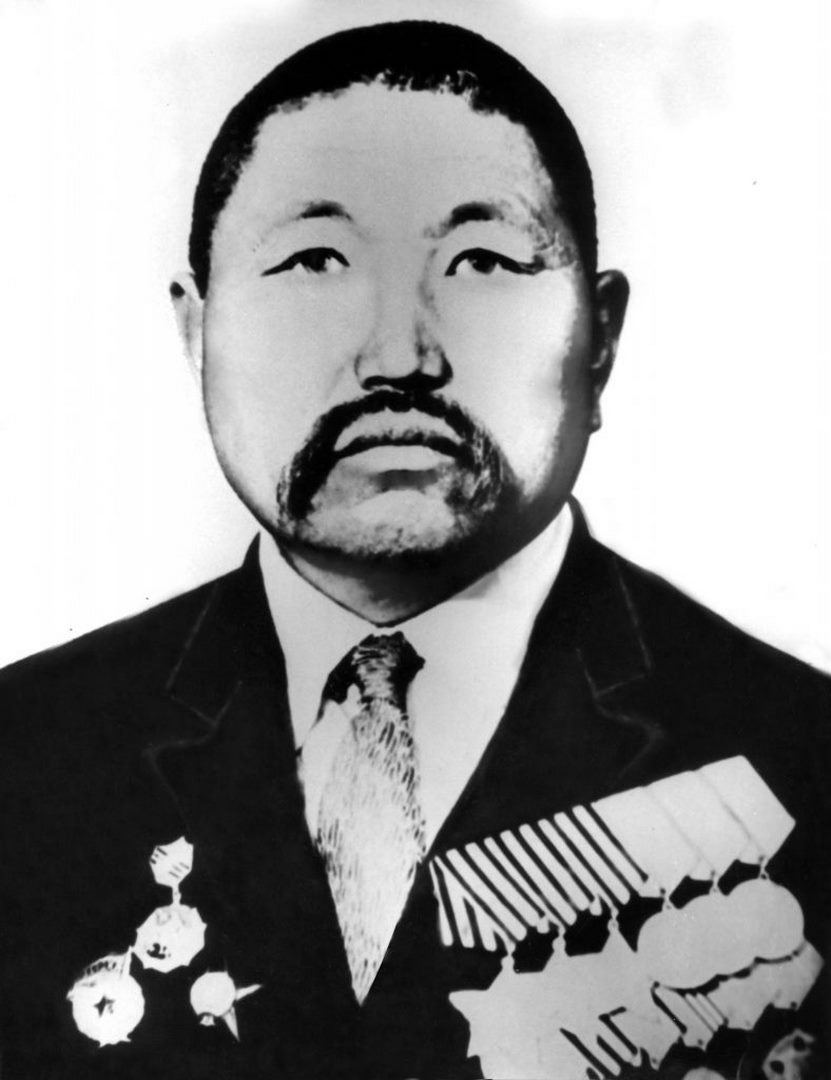 MURZAYEV ISRAEL
guard staff sergeant a participant in World War II Full cavalier of the Order of Glory (05.15.1946)
He was born on December 20, 1919 in the village of Boshkuduk, now in the Pastdargom district of Samarkand region, in a peasant family. Uzbek. He graduated from 7 classes. He worked on the collective farm «Ashgabat» as a worker.
In the Krasnov Army since September 1939. In the battles of World War II from June 1941. Gunner of the 275th Guards Fighter-Antitank Artillery Regiment (4th Separate Guards Fighter-Antitank Brigade, 5th Attack Army, 1st Belorussian Front) on March 20-22, 1945, in the battles on the Kyustrinsky bridgehead, with fire from a gun, he destroyed the observation post, destroyed 2 machine guns and over 10 enemy soldiers, which contributed to the occupation of the village of Genschmar (Germany).
April 19, 1945 awarded the Order of Glory 3 degrees
In a battle on a bridgehead northwest of the city of Kustrin (Kostrzyn, Poland) on March 27, 1945, he repelled 6 enemy counterattacks, eliminated a tank, destroyed a machine gun and 5 fascist soldiers.
May 7, 1945 was awarded the Order of Glory 2 degrees.
In April 1945, with artillery fighters in battles in Berlin (Germany), he destroyed 2 guns, 3 machine guns, and over 10 enemy soldiers with accurate fire, destroyed 2 bunkers, which ensured the successful advance of the infantry.
May 15, 1946 was awarded the Order of Glory 1 degree.
In May 1946, was demobilized. He worked as the head of civil defense at the Moscow state farm Sovetabad district of Samarkand region.
FULL CAVALER OF THE ORDER OF "GLORY"