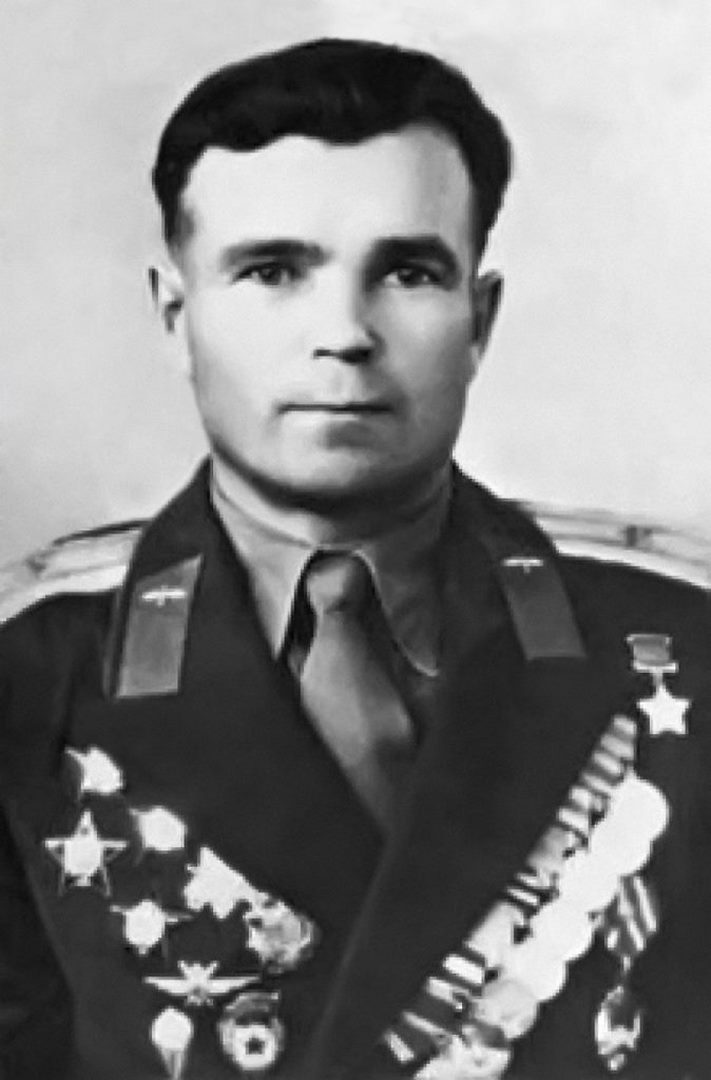 ZEYBERLIN ALEKSANDR PAVLOVICH

junior lieutenant, participant of the Second World War 
Hero of the Soviet Union (10.01.1944).
He was born in 1916 in Saritsino (now Volgograd). After graduating from the seventh grade, he lived and worked in Karshi, Uzbek SSR. In 1942, Zeyberlin was drafted into the Red Army by the Karshi Military Commissariat.
From January 1943 – participated in World War II. Until October 1943, Sergeant Alexei Zeyberlin was a platoon commander of the 38th Army, 136th Artillery Division, 269th Artillery Regiment of the Voronezh Front. He fought valiantly in the Battle of the Dnieper.
On October 2, 1943, a group of shooter led by Zeyberlin crossed the Dnieper from the territory of the Cossack island on the southern outskirts of Kiev. In the battles on the west bank of the river, he destroyed enemy machine guns, killing about 6 enemy soldiers and officers.
In retaliation for the German counterattack on October 3, Zeyberlin personally destroyed eight enemy soldiers and officers. He continues to fight despite injuries in combat.
On October 14, Zeyberlin's detachment took an active part in the liberation of the Ukrainian SSR, the village of Lutezh Vyshgorod, Kiev region, which paved the way for the successful advance of the main forces.
By the Decree of the Presidium of the Supreme Soviet of the USSR of January 10, 1944, Sergeant Alexander Zeyberlin was awarded the title of Hero of the Soviet Union "For exemplary performance of combat duties on the front in the fight against Nazi invaders, for courage and heroism."
He died on January 16, 1950 (according to other sources – January 8).
"SOVET ITTIFOQI QAHRAMONI" UNVONI