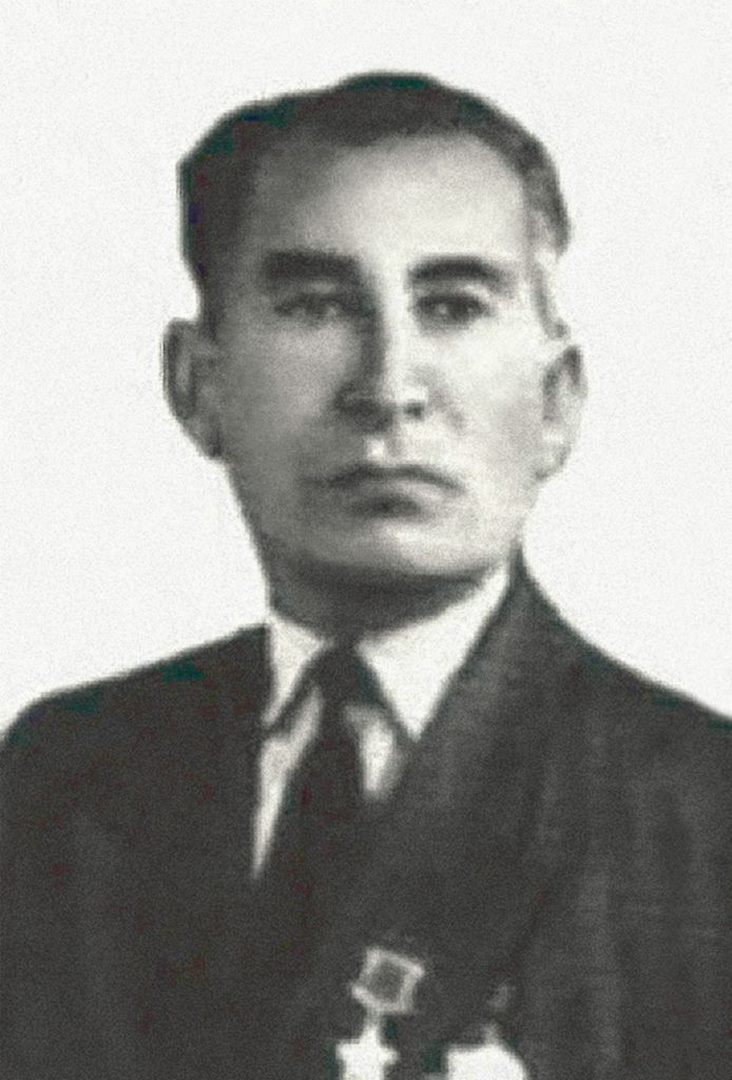 YULDASHEV FAYZULLA
 senior sergeant, participant of the Second World War, Hero of the Soviet Union (29.10.1943)
He was born on September 2 1912, in the city of Turkestan (now the South Kazakhstan region of Kazakhstan) in a peasant family. Uzbek.
He graduated from Samarkand Pedagogical College and Tashkent Teachers' Institute. He worked as a teacher, Director of School.
He was drafted into the Red Army in June 1942 by the military commissariat of the Yankabad district of the Kazakh SSR. From October 1942 he served in World War II.
he commander of the 42nd Artillery Regiment (180th Artillery Division, 38th Army, Voronezh Front), Senior Sergeant Fayzulla Yuldashev, was part of the first paratroopers' group on the night of September 27, 1943, north of the Ukrainian capital, Crosses the right bank of the Dnieper River in the territory of the village of Novye Petrovtsy.
Senior Sergeant Yuldashev and his unit show courage and determination in capturing and holding the platoon. Participates in intelligence and gathers valuable information about the enemy.
By the Decree of the Presidium of the Supreme Soviet of the USSR of October 29, 1943, Sergeant Yuldashev Fayzulla was awarded the title of Hero of the Soviet Union "For exemplary performance of combat duties, courage and heroism in the fight against Nazi invaders on the front."
He died in 1991. He was buried in the village of Irvadan.
GOLD STAR MEDAL OF THE HERO OF THE SOVIET UNION
THE MEDAL OF "FOR COURAGE"