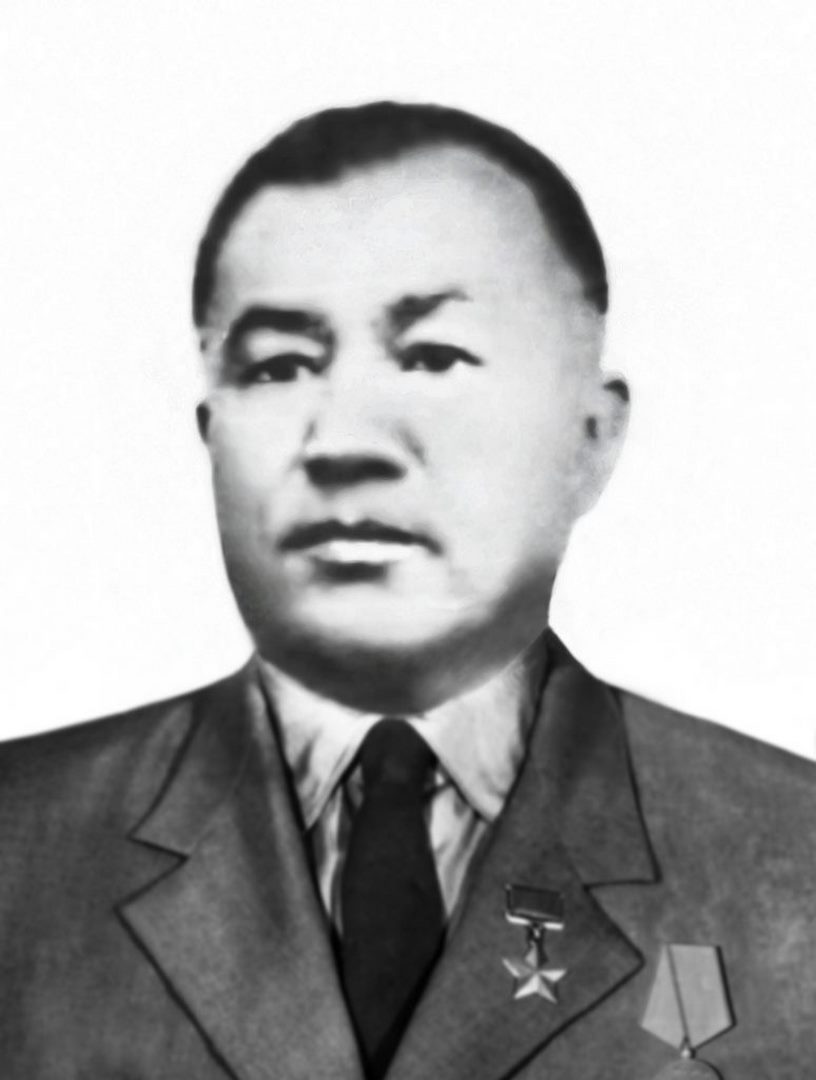 YULDASHEV ABDULAZIZ DAMINOVICH
lieutenant, participant in World War II, Hero of the Soviet Union (October 16, 1943).
He was born on September 15, 1921 in the village of Khanabad (now Andijan region, Kurgantepa district) in a peasant family. Uzbek. He graduated from 10th grade and worked as a pioneer leader and teacher at the school.
In April 1939 he was drafted into the Red Army by the Department of Defense of Voroshilov district of Andijan region. In 1942 he graduated from the Kharkiv Military Infantry School. From June 1942 he served in World War II. He fought on the Bryansk, Central and 1st Ukrainian fronts.
In the summer of 1943, Lieutenant AD Yuldashev, commander of the 6th Rifle Company of the 229th Rifle Regiment, proved to be a brave and courageous commander. In September 1943, He is active in crossing the Desna and Dnieper rivers.
On September 11, 1943, while crossing the Desna River in battle, with two warriors, he crossed into the enemy's rear, destroyed two German machine gunners with a grenade, then goes after the hidden snipers, shoots two, and captures one.
In the battle of September 29, 1943, Yuldashev repulsed two counterattacks by the Germans to separate the route from the battalion. In battle, he destroys up to 10 Germans.
By the Decree of the Presidium of the Supreme Soviet of the USSR of October 16, 1943, Lieutenant Yuldashev Abdulla Danilovich was awarded the title of Hero of the Soviet Union "for his courage and heroism in successfully crossing the Dnieper River north of Kiev and holding the platsdarm on the west bank of the Dnieper River."
From December 1943 to January 1944 he took part in the Zhitomir-Berdichiv operation. Senior Lieutenant AD Yuldashev was severely wounded in the battles on the outskirts of Zhitomer after the German command dropped additional forces.
He was discharged from the army in March 1944.
He lived in Andijan. He worked as a deputy director of a cotton factories. He died on September 15, 1968.
GOLD STAR MEDAL OF THE HERO OF THE SOVIET UNION
THE MEDAL OF "FOR COURAGE"