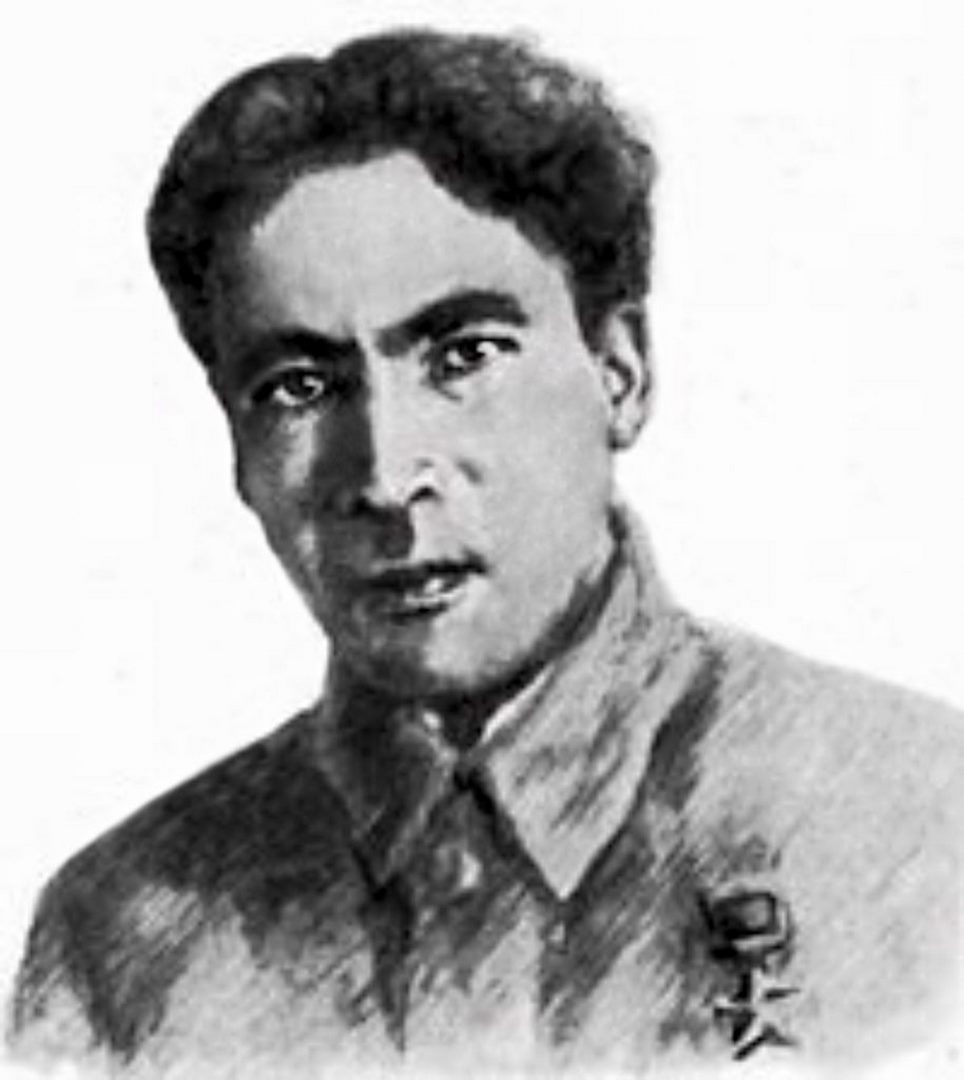 YAKUBOV KASIM BESHIMOVICH
 Junior Sergeant, Participant of World War II, The Hero of the Soviet Union (January 15, 1944).
He was born in Kokand in 1911, He was Uzbek. He worked in a factory in Tashkent, and in 1942 was drafted into the Soviet Army.
On September 27, 1943, the assistant platoon commander of the 1323rd Regiment of the 415th Division of the 61st Army of the Central Front, Junior Sergeant Yakubov Kasim, approached the Dnieper River (Repkinsky district of Cherninovsky region) in the area of ​​Zmei Fortress.
The platoon, which he served, began to cross the river in battle using handmade guns. The platoon commander was wounded during the crossing. Yakubov began to lead the platoon. Under heavy machine-gun fire from the enemy, the soldiers crossed to the right bank of the Dnieper and managed to capture the brigehead. In a three-night battle, the platoon, led by Yakubov, repulsed 17 enemy counterattacks and retained the bridgehead it had captured. Due to Yakubov's skillful leadership, the number of casualties was small.
By the Decree of the Presidium of the Supreme Soviet of the USSR of January 15, 1944, "For bravery and heroism in crossing the Dnieper River and capturing the bridgehead on its right bank", Junior Sergeant K.B. Yakubov was awarded the title of "The Hero of the Soviet Union"
He died on November 9, 1954.
"SOVET ITTIFOQI QAHRAMONI" UNVONI
THE ORDER OF "SLAVA OF THE III DEGREE" ("GLORY" OF THE 3RD DEGREE)
THE MEDAL OF "FOR COURAGE"