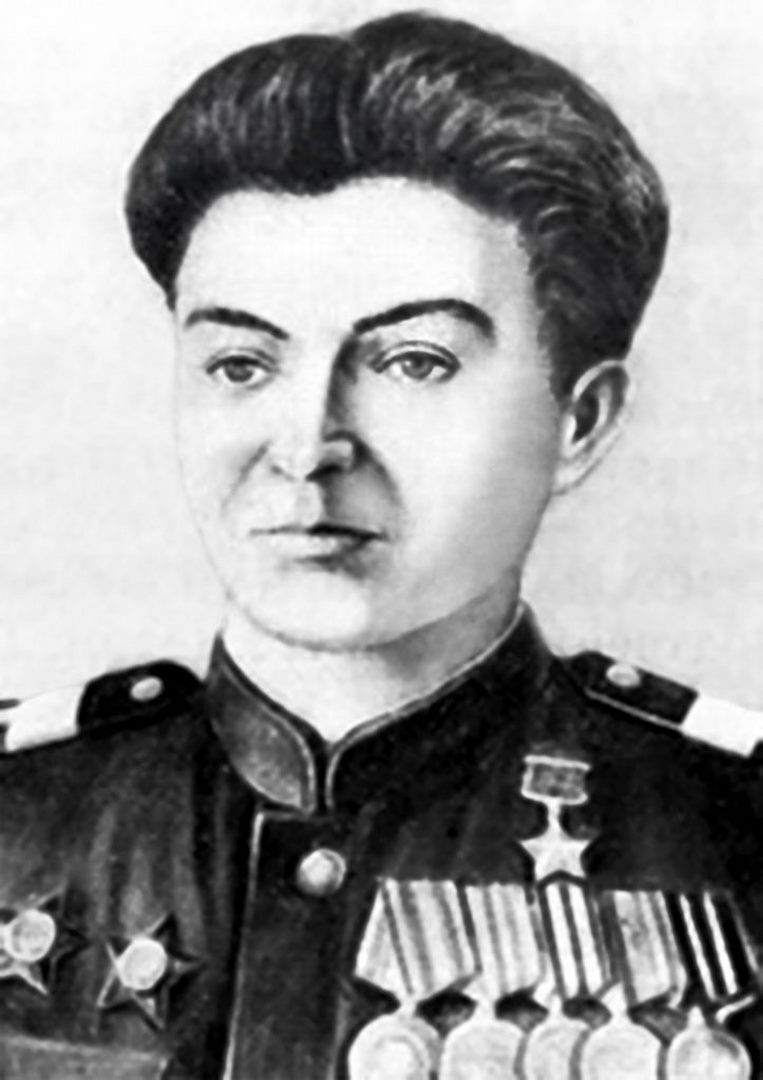 VOINSHIN YEFIM ANDREYEVICH
 Senior Sergeant, Participant of World War II, The Hero of the Soviet Union (March 24, 1945)
He was born on October 22, 1920 in Cherkasy, in a peasant family. When he was a child, he with his family moved to Smela of Cherkasy region, and then to Tashkent. He graduated from high school and then worked in Tashkent. In 1940, Voinshin was drafted into the Red Army by Tashkent Frunze District Military Commissariat. He had been a participant of World War II since July 1943. Until July 1944, Senior Sergeant Yefim Voinshin was the commander of the cannon of the 616th Artillery Regiment of the 184th Cavalry Division of the 5th Army of the 3rd Belorussian Front. He fought valiantly during the liberation of the Lithuania.
On July 18, 1944, Voinshin took part in the battles at the bridge over the west bank of the Neman River south of Kaunas. The enemy sent 12 tanks and
5 self-propelled artillery units towards the direction in which Voinshin's cannon was located. Voinshin's cannon zoomed in until it was 200 metres away and began to fire and ravage 4 tanks. He did not leave the battlefield even though his assistants died and Voinshin himself was wounded, and personally shot down two more tanks with the cannon.
By the Decree of the Presidium of the Supreme Soviet of the USSR of On March 24, 1945, "For exemplary performance of command duties and bravery and heroism in the fight against Nazi invaders on the front", Senior Sergeant Yefim Voinshin was awarded the title of "The Hero of the Soviet Union"
He served in the 5th Army of the 1st Far Eastern Front in the Soviet-Japanese War. After the war, he was released. He graduated from the College of Food Industry in Smela. In 1956 he graduated from the Kiev Institute of Technology. He lived in Smela and worked as engineer. He died on January 10, 1982.
GOLD STAR MEDAL OF THE HERO OF THE SOVIET UNION
THE MEDAL OF "FOR COURAGE"
THE MEDAL OF "FOR THE VICTORY OVER GERMANY"
THE MEDAL OF "FOR THE VICTORY OVER JAPAN"