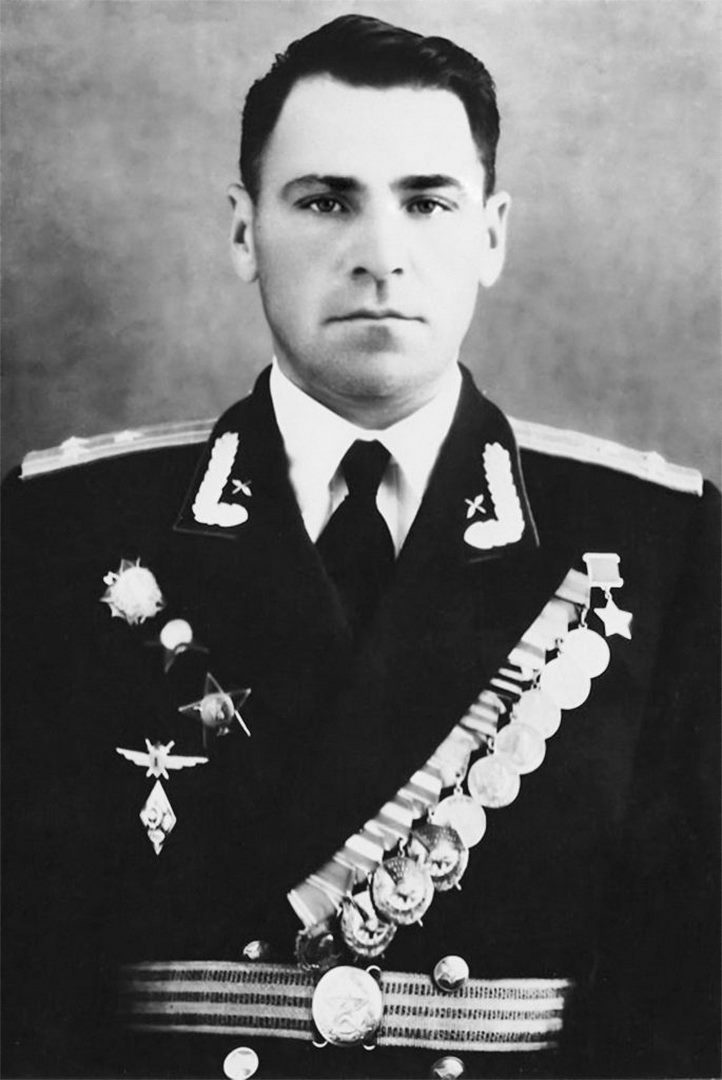 VALEYEV AGZAM ZIGANSHEVICH
 Colonel, Participant in World War II, The Hero of the Soviet Union (May 15, 1946)
 He was born on April 10, 1919 in the village of Kargali (now Chistopol district of the Republic of Tatarstan). After finishing primary and Factory apprenticeship school, he worked as a mechanic in a factory in Tashkent. He also studied at a pilot club.
He was in the ranks of the Red Army from 1938. In 1940 he graduated from the Orenburg Military Aviation Pilot School. He had been a participant in World War II since June 1941. By the end of the war, Valeyev had flown 501 combat sorties, participated in 25 air battles, and personally shot down 4 enemy aircrafts and 3 more as part of a group.
In 1945 he graduated from the Higher Officers Air-Tactical School, and in 1952 from the Air Force Academy. He served in the Air Force.
By the Decree of the Presidium of the Supreme Soviet of the USSR of May 15, 1946, "For exemplary performance and courage and heroism in the fight against Nazi invaders on the front" Colonel Valeyev Agzam Ziganshevich was awarded the title of "The Hero of the Soviet Union".
Since 1971, Colonel A.Z.Valeyev was retired. He lived in Arkhangelsk for some time. He died in 1986.
GOLD STAR MEDAL OF THE HERO OF THE SOVIET UNION
THE ORDER OF "THE RED BANNER"
THE ORDER OF "ALEXANDR NEVSKIY"
THE ORDER OF "THE PATRIOTIC WAR OF THE I DEGREE"
THE MEDAL OF "FOR THE DEFENSE OF MOSCOW"​