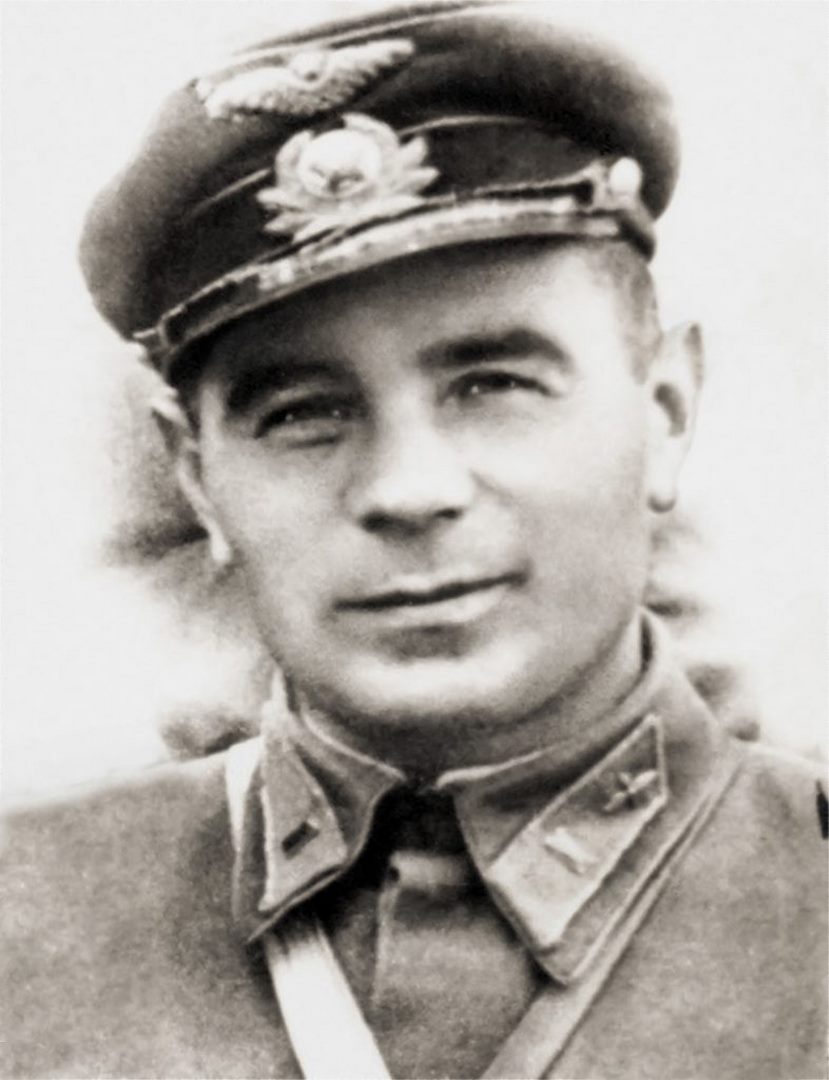 URJUNTSEV KONSTANTIN ISAAKOVICH
Major of the Guard, Participant of World War II, The Hero of the Soviet Union (February 23, 1948)
He was born on December 24, 1908 in Tashkent in a peasant family. He graduated from the 7th grade of high school. In 1930 he was drafted into the Red Army. In 1936 he graduated from the School of Junior Aviation Specialists, Odessa Pilot Military School. He participated in the Soviet-Finnish war.
From August 1941, he served in World War II. By May 1945, Urjuntsev made 208 combat sorties and inflicted enormous damage on the enemy's manpower and equipment.
By the Decree of the Presidium of the Supreme Soviet of the USSR of February 23, 1948, "For the destruction of the enemy's living forces and military equipment, for the exemplary performance of his command duties, and for his courage and heroism", Major Urjuntsev Konstantin was awarded the title of "The Hero of the Soviet Union".
He lived in Kiev and died on March 4, 1977.
THE ORDER OF "GOLDEN STAR" OF THE HERO OF THE SOVET UNION
THE ORDER OF "THE RED BANNER"
THE ORDER OF "THE PATRIOTIC WAR OF THE I DEGREE"
THE MEDAL OF "FOR COURAGE"
THE MEDAL OF "FOR THE DEFENSE OF LENINGRAD"
THE MEDAL OF "FOR THE DEFENSE OF STALINGRAD"
THE MEDAL OF "FOR THE DEFENSE OF THE SOVIET ARCTIC"
THE MEDAL OF "FOR THE CAPTURE OF KONIGSBERG"