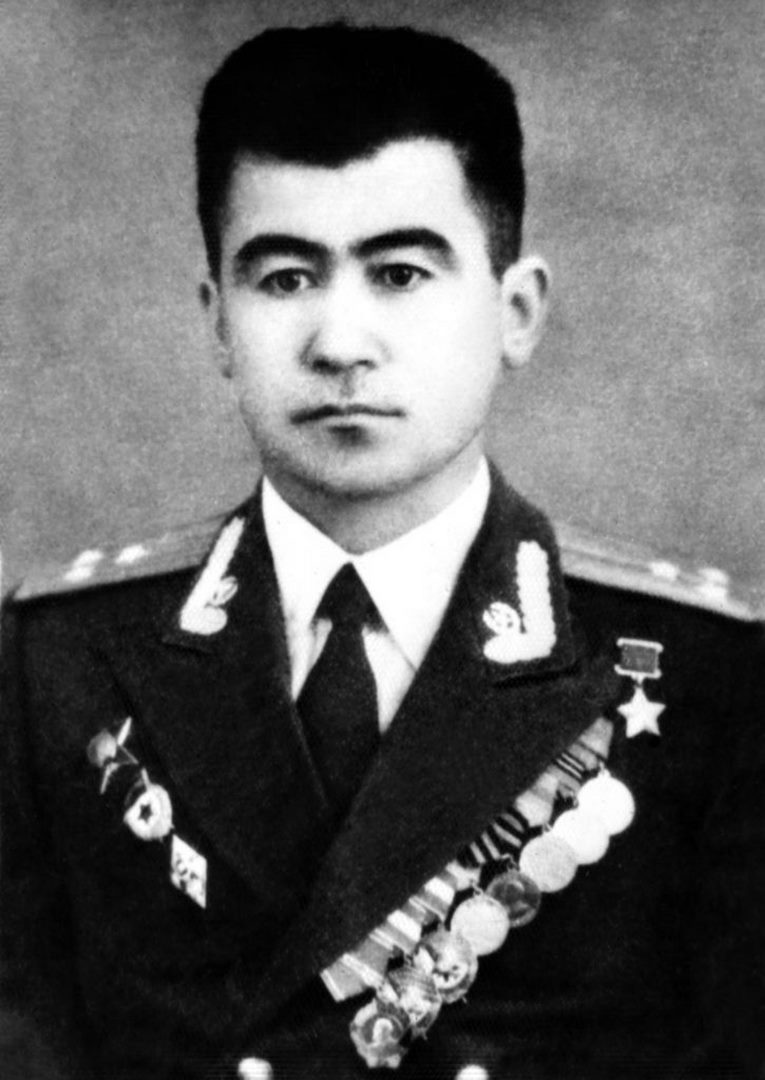 UMAROV SHADMON
Captain, Participant of World War II, The Hero of the Soviet Union (March 24, 1945)
He was born on October 27, 1918 in the village of Urus (now Kitab district of Kashkadarya region). He was Uzbek. He finished the 6th grade of school. He worked in the Komsomol committee.
In 1938 he was drafted into the Red Army by the Kitab District Military Commissariat. In 1942 he graduated from the Tbilisi Military Infantry School. From June 1942, he served in World War II. In 1944 he completed the "Vistrel" course.
In the summer of 1944, Captain Umarov was the commander of the 3rd Rifle Battalion of the 266th Guards Rifle Regiment. He worked hard to liberate Ukraine and Poland.
In Kovel, the assault battalion managed to break the enemy's long-term defenses with heavy fighting. In the Vishnyuv-Lyuboml district, the battalion squeezed out the enemy, captured the railway station, and completely destroyed the enemy in the street battles.
In mid-January, the battalion broke through the enemy's defenses in the Sebelyuvka area. On January 25, he crossed the Varta River in the village of Weisenburg. Warriors occupied the bridgehead on the left flank and repeled 7 enemy attacks in 9 hours and held the position until the remaining units arrive. From that bridgehead, the division attacked and liberated Weisenburg.
By the Decree of the Presidium of the Supreme Soviet of the USSR of March 24, 1945, "For exemplary performance of combat duties, courage and heroism in the fight against Nazi invaders on the front", Captain Umarov Shadmon was awarded the title of "The Hero of the Soviet Union".
He lived in Tashkent. He died on February 2, 1984. He was buried in the Alley of Heroes of the Military Cemetery in Tashkent.
GOLDEN STAR OF THE HERO OF THE SOVET UNION
THE ORDER OF "THE RED BANNER"