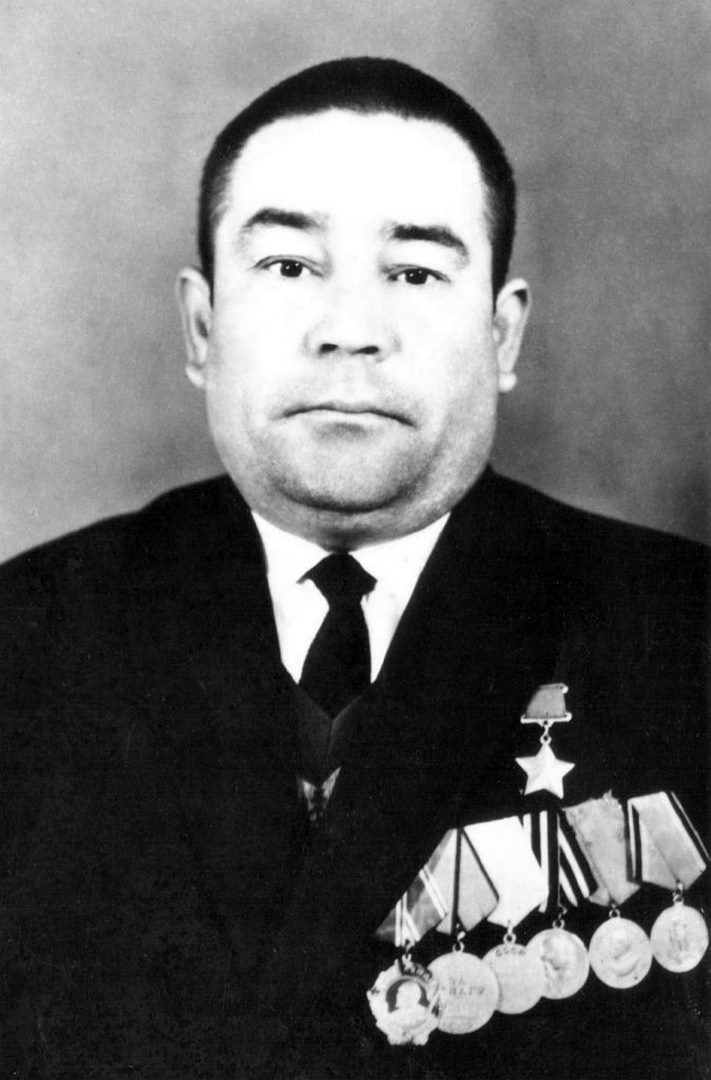 TURAYEV JORAKUL
Junior Sergeant, Participant of World War II, The Hero of the Soviet Union (March 29, 1944)
He was born on March 20, 1922 in the village of Kaliya (now Jizzakh district of Jizzakh region of Uzbekistan). After graduating from seventh grade, he worked on a collective farm. In 1941, Turaev was drafted into the Red Army. From that year he fought in World War II.
In December 1943, Junior Sergeant J. Turaev was the artilleryman of the
1007th Light Artillery Regiment of the 46th Light Artillery Brigade (the 12th Impact Artillery Division of the 4th Armored Corps of the 65th Army of the Belarusian Front).
He was particularly active in the liberation of the Gomel region of the Byelorussian SSR. On December 21, 1943, Turayev's gun-crew took part in the battles near the village of Gorokhivshina, and destroyed five tanks. He was wounded in battle, but continued to fight.
By the Decree of the Presidium of the Supreme Soviet of the USSR of March 29, 1944, "For exemplary performance of combat duties, courage and heroism in the fight against Nazi invaders on the front", Junior Sergeant Jorakul Turayev was awarded the title of "The Hero of the Soviet Union".
He lived and worked in Jizzakh. He died in 1998. He was buried in "Kaliya" Cemetery in Jizzakh.
Hero of the Soviet Union Gold Star