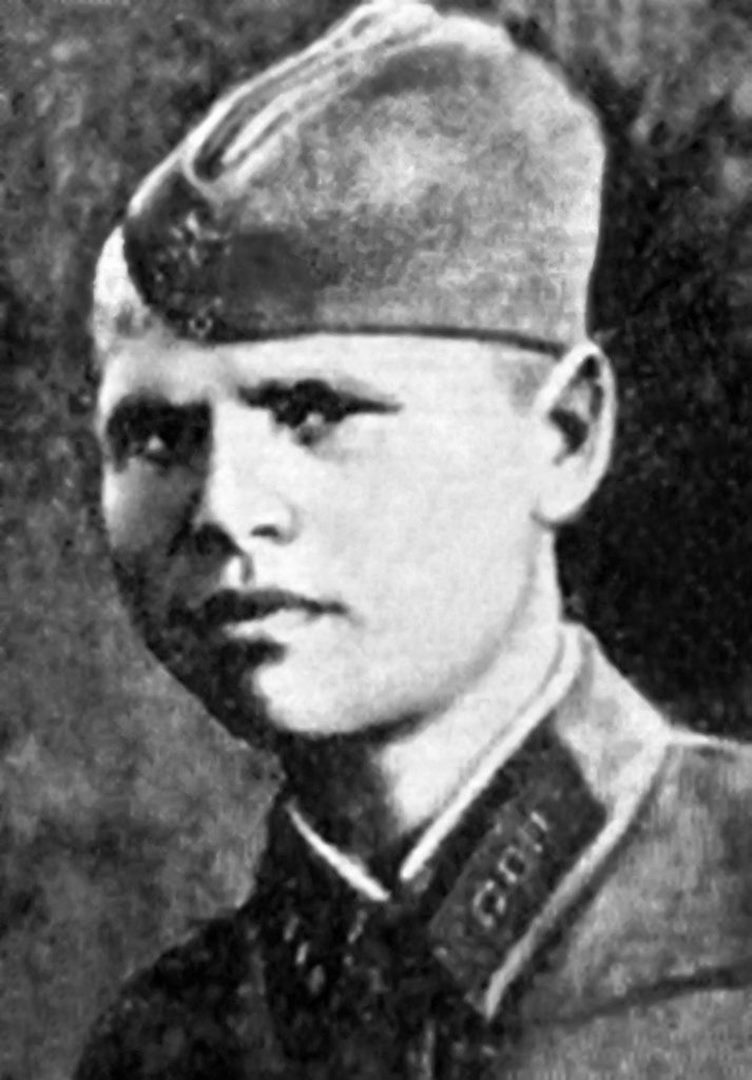 TUMAKSHIN MIKHAIL TIMOFEYEVICH
Senior Lieutenant, Participant of World War II, The Hero of the Soviet Union (July 3, 1944)
He was born on November 19, 1918 in the village of Tomilovo, Kuzovatovsk district, Ulyanovsk region. He was Mordvin. In 1936 he graduated from the Tashkent Locomotive college. He worked as an assistant flight attendant at the Khovost station of the Tashkent railway.
In 1939 he was drafted into the Red Army. In 1941 he graduated from the Irkutsk Military-Engineering School. He had participated in World War II since June 1941. The commander of the 182nd Special Motorized Engineering Battalion Senior Lieutenant Tumakshin was particularly active in crossing the Dnieper River.
From late September to early October 1943, while crossing the Dnieper River in the area of the settlement of Svaromye, Senior Lieutenant Tumakshin skillfully organized the crossing, and ensured the passage of troops to the bridgehead. He then led the construction of a bridge over the river, which was commissioned 11 days ahead of schedule.
During one of the enemy airstrikes, Tumakshin was severely wounded in the head. He died on October 5, 1943, at a battalion sanitary medical station.
He was buried in the village of Kozlitsy, and after the war he was reburied in the park in the city of Pereyaslav-Khmelnitsky, Kiev region.
By the Decree of the Presidium of the Supreme Soviet of the USSR of July 3, 1944, "For exemplary performance of command duties in the struggle against the Nazi stages and for his bravery and heroism", Senior Lieuten Tumakshin Mikhail Timofeyevich was awarded the title of "The Hero of the Soviet Union" (after his death).
Hero of the Soviet Union Gold Star